Upcoming Events
We're committed to sharing. From organizing small customer meet-ups to speaking at global industry conferences you will find ExpertFile team members sharing our best ideas, insights, and inspiration. Thought leadership has been an essential part of our success.
Make sure to visit this page and mark your calendars, as we'll be adding more events here. Our best meetings happen on the road. Let us know if you are attending and we'll set up time for a coffee!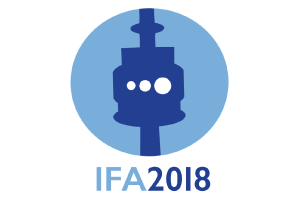 August 8-10, 2018 - Toronto
International Federation on Ageing 14th Global Conference on Ageing
The IFA's 14th Global Conference on Ageing taking place in Toronto will revolve around four key themes related to the field of ageing, and will feature prominent experts presenting and discussing critical issues.
View Full Details