Build a branded expert center,
speakers bureau, staff directory & more.
Organize your people. Build branded directories, profiles and featured content on your website - all without ongoing IT support required. Customize the content, layout and design to match your current website & branding.
Create searchable directories for experts and staff with full profiles directly on your website through our easy to use integration tools or full API.
Use "Content Embeds" to showcase content including video, news "Spotlights" and more across multiple areas of your website.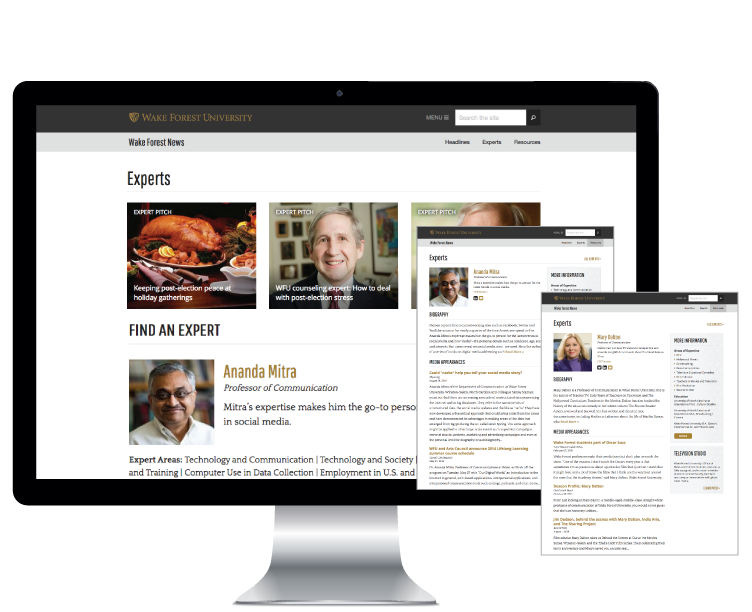 Maintain full design control from headers to fonts and brand colors.
Create a separate "password protected" directories and profiles for internal use or targeted outreach.
Publish and un-publish your profiles without the need for ongoing IT support.

Try the ExpertFile Design Lab
Built for marketers, test drive our step by step tool for creating customized branded directories, profiles and featured content of your people, for your website. No IT required.
Take a Test Drive
Publish better profiles of your people.
Get control of your content. Work collaboratively to quickly publish engaging profiles available on your website, discoverable through Google, expertfile.com and more. Each profile is designed to detail each person's true talents. In just a few clicks, bring profiles to life with video, slides and publications directly from YouTube™, SlideShare™, Amazon™ Books and more.
Enhanced distribution means you profiles can be can be distributed directly to journalists and broadcasters through our media distribution partners The Associated Press (AP) and Dejero.
Create Profiles: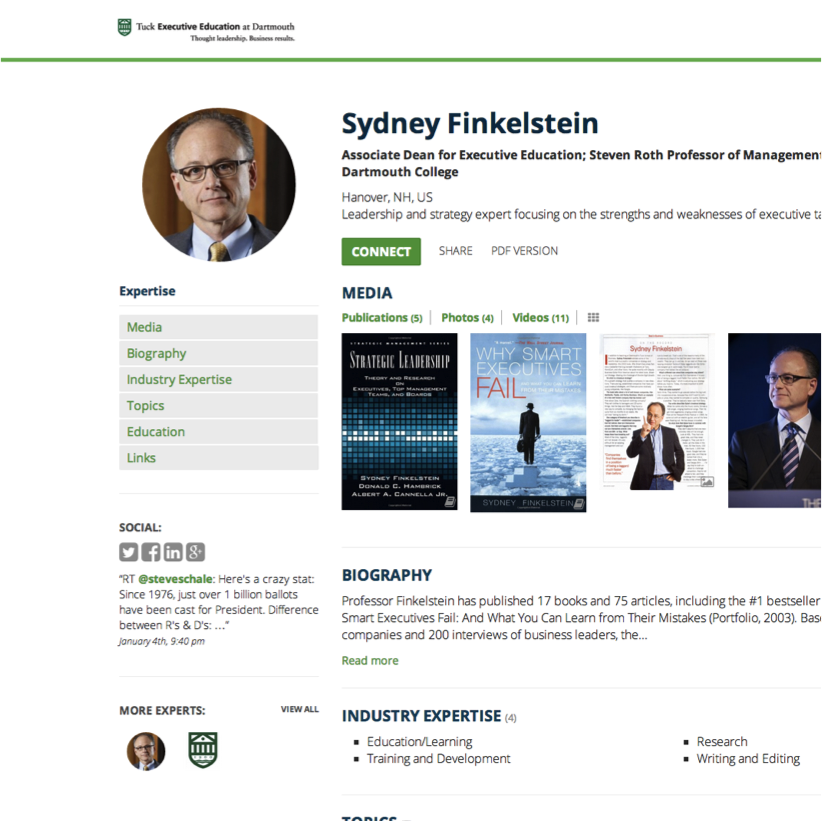 Add Media: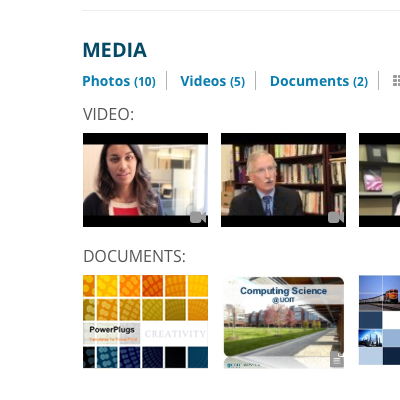 Control Access: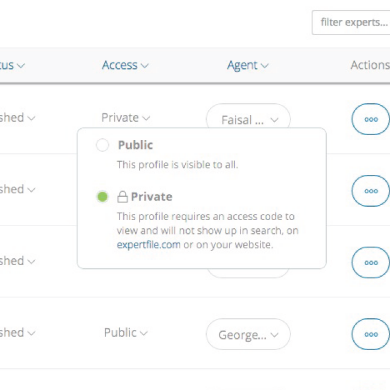 Flexible ways to integrate your directories, profiles and featured content.
Integrate with ExpertFile based on your needs. Hook into our API, build custom embeds with our Design Lab, use the Drupal module, and more. Our tools make your implementation easy.
Design Lab Embeds: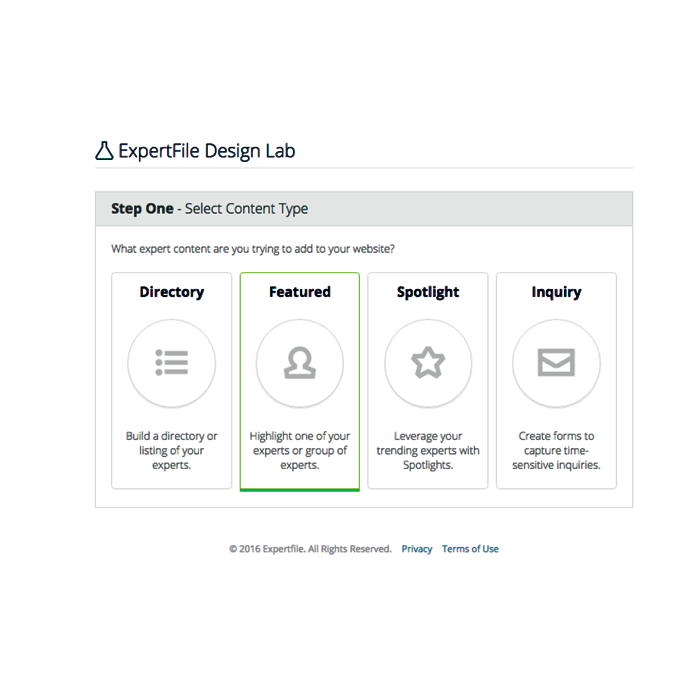 REST API: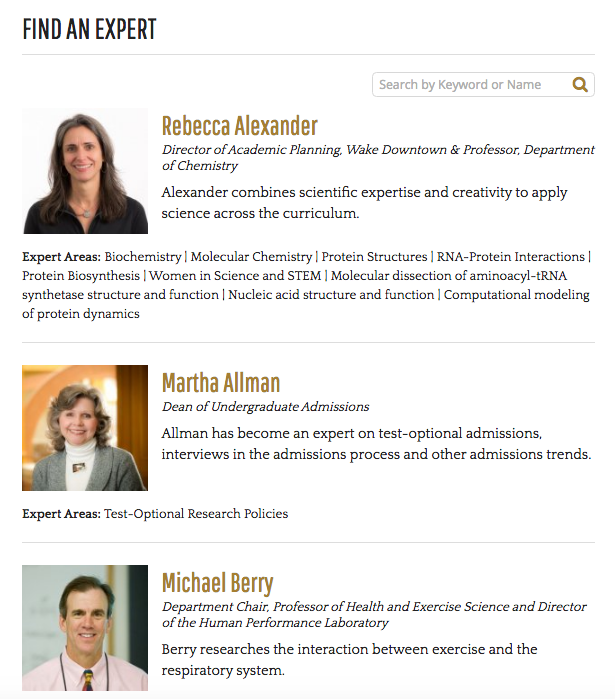 Drupal Module: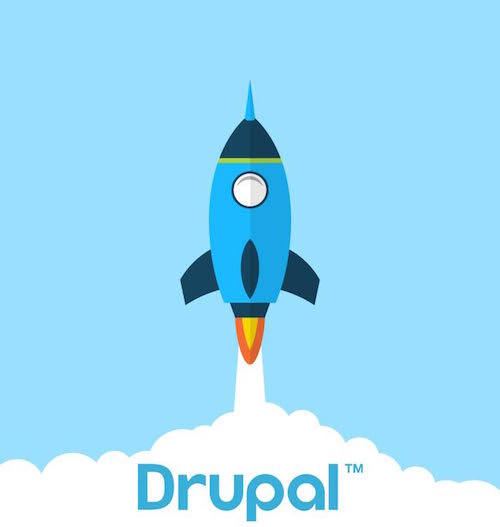 Drive visibility for your experts.
Stop hiding your experts. With well-structured expert content, ExpertFile helps you build greater visibility in search engines and our online directory as well as via targeted outreach. Plus our media distribution partnerships with The Associated Press (AP) and Dejero increases your visibility with leading newspaper, digital and broadcast outlets throughout the world.
ExpertFile Marketplace: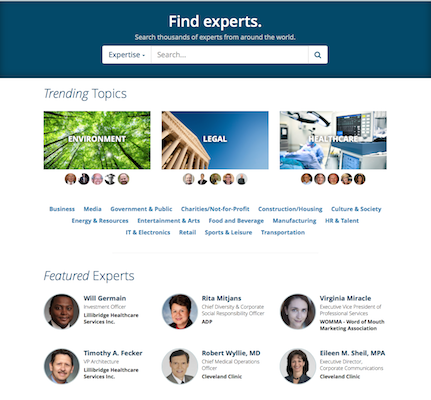 Search Results: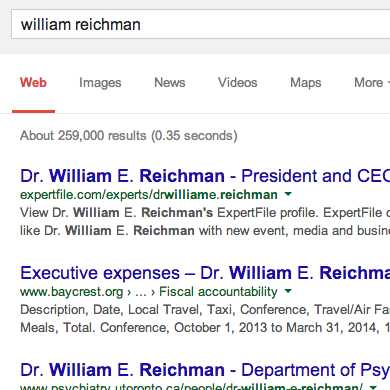 Media Distribution: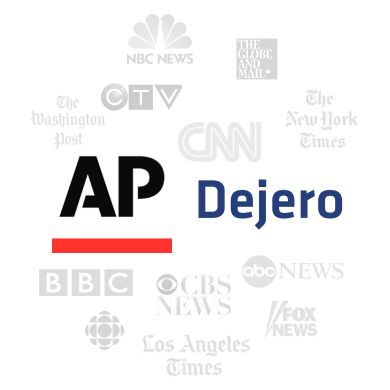 Targeted Outreach: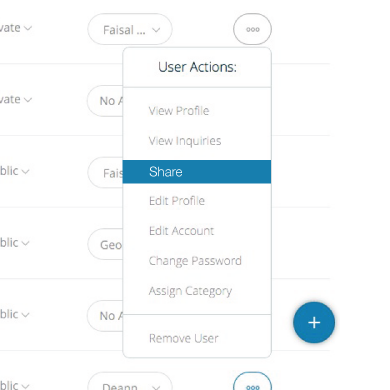 Tag your experts to the real-time news cycle.
Keep you organization current and top of mind. ExpertFile's new "Spotlight" feature is a powerful tool designed for marketers and media relations teams to better showcase their top experts.
Use "Spotlight" to quickly 'tag' your experts to news items on the web and relate them back to their expertise in a timely, impactful way.
Automatically pull important elements from news items, blogs or posted video including titles, images and overviews into your "Spotlight" through pasting in a standard website link.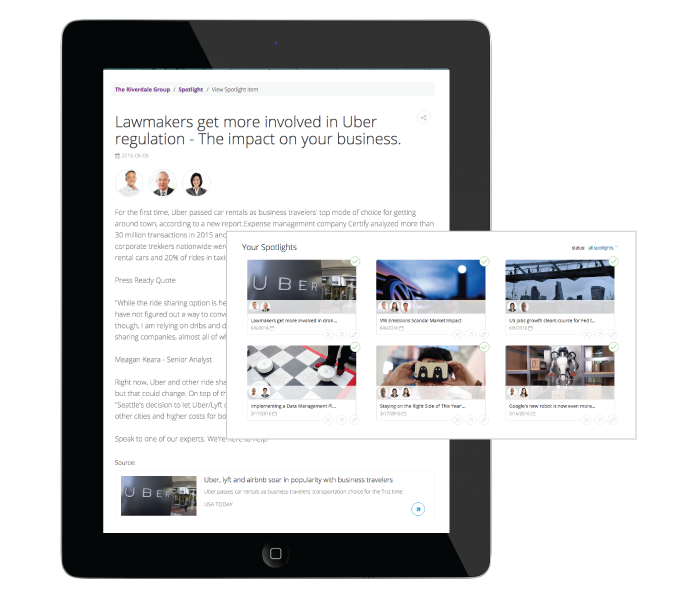 Wrap each Spotlight item with your own expert analysis and showcase how your organization can provide additional insight for media and others.
Provide direct links to your full expert profiles to give users a deeper understanding of your expertise.
Don't miss valuable opportunities.
Be Ready. Respond faster to time-sensitive requests from media, event organizers and others. With alerts and our centralized inbox ExpertFile ensure you have the visibility to evaluate the best opportunities.
Capture Inquiries: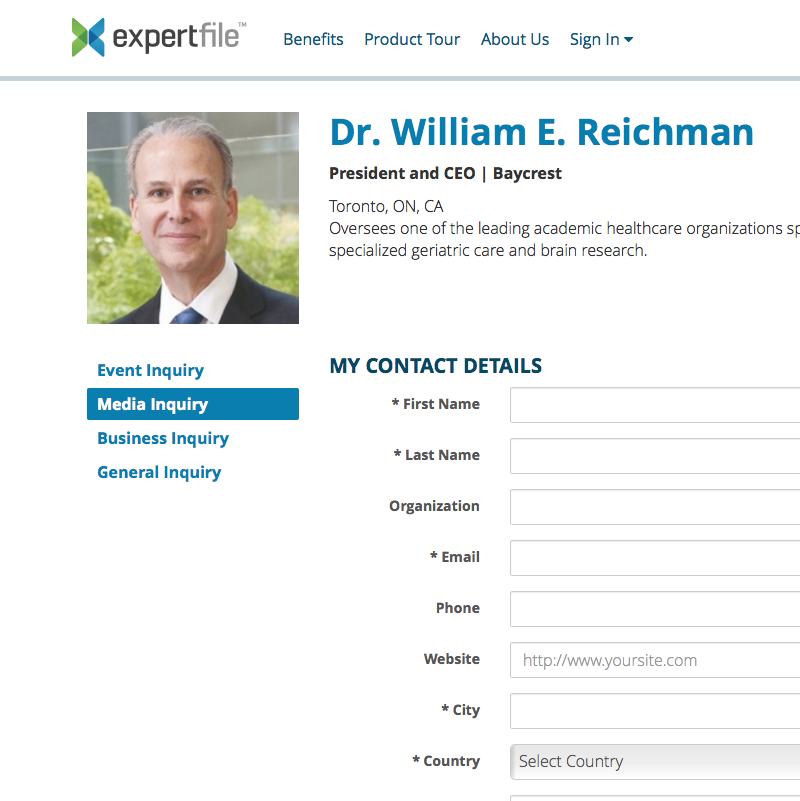 Receive Alerts: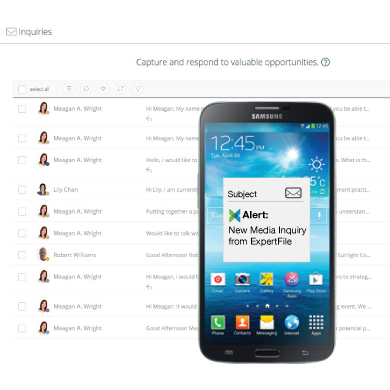 Assign Agents: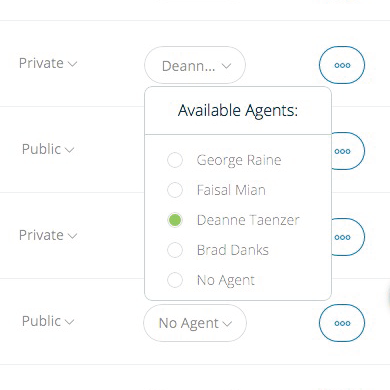 Manage your activity...
measure your success.
Our visual dashboard helps you manage all aspects of your Expert Center from new users to their content. Quickly see which profiles need updating, and monitor the engagement you are receiving from media, conferences and business prospects—all in one place.
Manage your experts: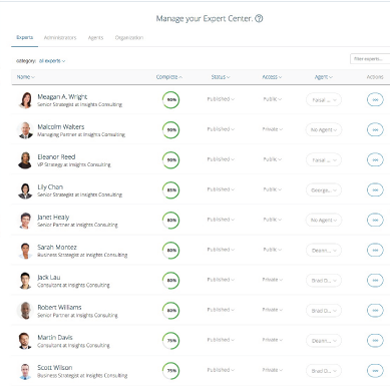 Manage your content: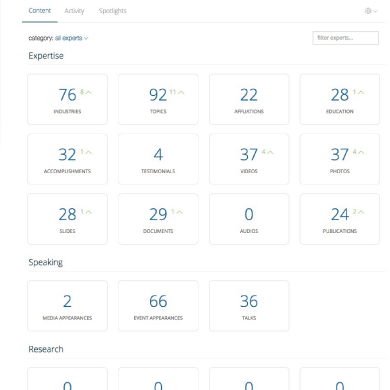 Analyze your activity: