Top social recruiting Experts
Search thousands of experts from around the world.
1-3 of 3 Results
Social Recruiting (Facebook/Linkedin) Keynote Speaker
Social Recruiting Keynote Speaker
Facebook Recruiting Linkedin Recruiting Social Media Recruiting
Vice President of Head of Lettuce Media · Head of Lettuce Media
Inspiring social media innovator, specialzing in storytelling and online brand management.
Brand Development Social Media Product Evangelism Online Marketing Location Based Services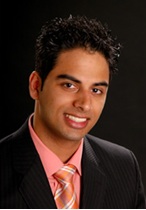 Founder and CEO · Careerify Corporation
Generational Y CEO utilizing comedy and innovation to challenge audiences on social media strategies.