Featured Case Studies
Loyola Marymount University

Located in Los Angeles, LMU offers it's 9,000 students over 60 major programs, 55 minor undergraduate degrees and programs. Founded in 1911, MU ranks in the top 10 percent of schools nationally (Wall Street Journal/Times Higher Education, 2016) and is ranked third in "Best Regional Universities (West)" by U.S. News and World Report. Winner of the "Best University/School Website" in the 20th annual Webby awards, LMU won over 13,000 other entries from around the world.
Key Benefits:
Higher Audience Engagement with media, potential students and alumni/donors
Over 1,000 direct inquiries received in the past year through the ExpertFile platform
Top Tier Media inquiries received from national/international print and broadcast outlets
Significant improvement in search rankings for faculty names and key search terms
Time Savings for Digital Web Team in distributing faculty content to website
Time savings for communications team
Building an in-house solution just didn't make sense when we saw the technology platform and services ExpertFile could provide. They have really helped us showcase our number one asset – our faculty.
Ben Sullivan
Associate Director, Digital Solutions
---
University Health Network

University Health Network (UHN) is a globally recognized leader in patient care, research and education. As one of North America's largest medical centers, UHN is organized as four major teaching hospital and devotes $300 million a year to research through its network and partners.
Key Benefits:
More Site Traffic and Media Inquiries
More International Inquiries
Faster Notification for Time-Sensitive Expert Inquiries
Strong Internal Adoption Rate Among Experts
More Insight into Performance with Real-Time Metrics
ExpertFile really helps our team present our medical experts in a more organized and engaging manner to reporters and other audiences. We're seeing significant gains in both our website traffic and an increased number of inquires from international media.
Gillian Howard
VP, Public Affairs & Communications
---
University of Ontario Institute of Technology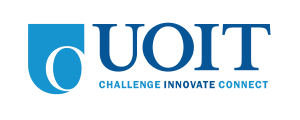 The University of Ontario Institute of Technology (UOIT) , advances the discovery and application of knowledge through a technology-enriched learning and research environment. UOIT offers undergraduate and graduate programs in science, engineering, health and information technology.
Key Benefits:
Increased Media Inquiries and Coverage
More Proactive Media Outreach
More Collaboration with Deans and Faculty
The ExpertFile platform helps us quickly publish content and respond to media inquiries. It's a great way to drive more exposure for our university with a range of audiences.
John MacMillan
Director of Communications & Marketing