Experts Matter.
Find Yours.
Search experts on 45,000+ topics.
Featured
Global experts with a broad range of areas of expertise.
Connecting credible expert sources & academic research
ExpertFile is a trusted resource for journalists, industry, funding agencies and government policymakers looking for fresh perspectives and innovative academic research.
Spotlights
Read expert insights on a wide variety of topics and current events.
Church Mutual® ranked among top 30 most successful private Wisconsin companies
MERRILL, Wis. - Church Mutual Insurance Company, S.I. (a stock insurer) 1 announced today that it ranked among the top 30 private companies on Deloitte's Wisconsin 75™, a ranking of the 75 largest private companies in Wisconsin, based on sales revenue. "For 125 years, our employees have made our organization grow and prosper," said Rich Poirier, president and CEO. "Without their support and hard work, we would not be honored in this way. Our employees are powered by purpose every day to support our customers so they can continue serving their communities." "For the 20th year, Deloitte is proud to recognize the economic and community impact of the largest 75 private companies in Wisconsin —the Wisconsin 75. This year we will not only celebrate the individual successes of each of these organizations, but also the collective impact of private companies in powering Wisconsin's economy and community," said PJ DiStefano, Wisconsin managing partner of Deloitte LLP. Church Mutual has been included on the Wisconsin 75 list seven times. Additionally, Church Mutual received a distinguished performer award in the innovation category in the 2019 Wisconsin 75™ awards. About Church Mutual Church Mutual Insurance Company, S.I., founded in 1897, offers specialized insurance for religious organizations of all denominations, public and private K-12 schools, colleges and universities, senior living facilities, secular and non-secular camps and conference centers, and nonprofit and human services organizations throughout the United States. Church Mutual markets most lines of commercial property and liability insurance, including multi-peril, workers' compensation and commercial auto insurance. In addition to insurance, Church Mutual provides a spectrum of value-added solutions that benefit its customers. Church Mutual holds the following honors: • A.M. Best Company "A" (excellent) rating. • Wisconsin 75 Top Private Company by Deloitte US, 2016, 2017, 2018, 2019, 2020 and 2021. • Wisconsin 75 Distinguished Performer: Innovation by Deloitte US 2019. • 2021 Gallup Culture Transformation Award recipient. • 2022 Social Equity and Community Empowerment Property and Casualty Company Award recipient from the American Property Casualty Insurance Association. • 2020 Women and Diversity Award recipient from the American Property Casualty Insurance Association. • Elite 50 Internship Award recipient from Rising Insurance Star Executives. • Futuremakers Partner by Wisconsin Technical College System. • Celent Model Insurer for innovation and emerging technologies. • Award in Innovation for entrepreneurialism and innovation by National Association of Mutual Insurance Companies. • 2018-2019 Employer of the Year by Northcentral Technical College. About Deloitte Deloitte refers to one or more of Deloitte Touche Tohmatsu Limited, a UK private company limited by guarantee ("DTTL"), its network of member firms, and their related entities. DTTL and each of its member firms are legally separate and independent entities. DTTL (also referred to as "Deloitte Global") does not provide services to clients. In the United States, Deloitte refers to one or more of the US member firms of DTTL, their related entities that operate using the "Deloitte" name in the United States and their respective affiliates. Certain services may not be available to attest clients under the rules and regulations of public accounting. Please see www.deloitte.com/about to learn more about our global network of member firms. # # # 1Church Mutual is a stock insurer whose policyholders are members of the parent mutual holding company formed on 1/1/20. S.I. = a stock insurer.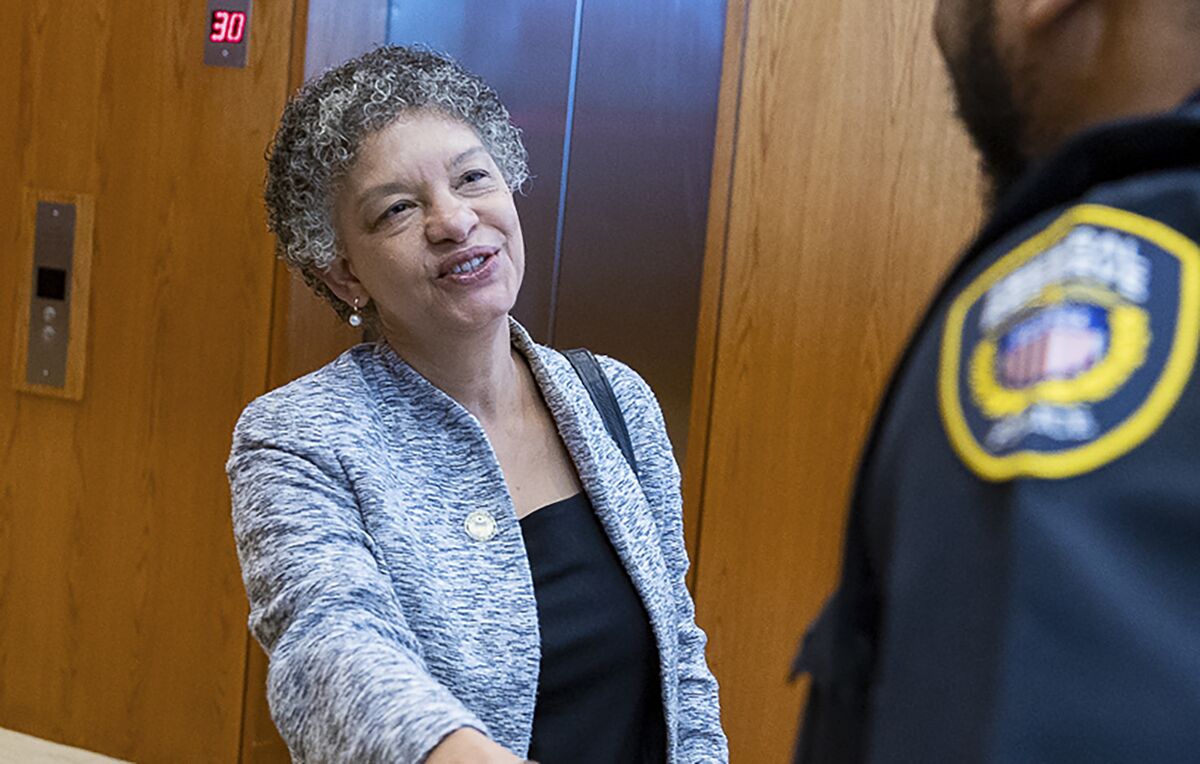 Does the economy have you on edge? Let our expert explain how US financial woes could hit you at home
With inflation rampant, everyone is concerned about money and the economy -- not just the prices on everyday goods and services, but their investments as well. The situation has people on edge. Rick Franza, dean of Hull College of Business at Augusta University, said there are differences between the economy and the markets. "Part of that is in the economy, we worry about now and the stock market is more forward-looking, so there's always some disconnect between the financial markets and the economic reality," Franza said. "The disconnect seems to be worse than ever. There's less correlation between the economic news and where the stock market goes." "We used to think that a good jobs report would make a good economy, and typically it does, but in the last couple of months when the jobs report was good, the market has tanked. People are reading it as the strong job market means inflation is not under control." Franza indicated there is a fear factor when it comes to the stock market and its steady decline over the last nine months. Younger investors in the market haven't seen many bad times, so they are fearful. He also said people nearing retirement are fleeing the market as well. When it comes to the drop in the stock market, it affects anyone who has investments. "Most of us have some kind of investments, especially in retirement accounts," Franza added. Inflation though, has been the dominating factor in the market right now. "The impact of inflation will be more on small businesses. The large businesses will find a way to weather the storm. If inflation continues and companies can't be profitable, they'll start laying off people. Then we'll have a recession, which will reduce inflation." It could also have a rippling affect on consumer choices and ultimately costs. "If more companies go out of business, it'll give us fewer choices, which means the supply chain will be restricted. Then, you'll pay higher prices because of fewer options. In the long run, if the Fed sticks to its plan to keep raising rates, it will reduce inflation." If you're looking to know more about this important topic, then let us help. Franza is available to speak with media about trending issues like inflation, small business and the economy – simply click on his icon now to arrange an interview today.
Got Expertise to Share?

Join leading professionals already using ExpertFile's easy to use Platform for showcasing your organization's experts and their insights on your website...and to the world.
UConn insect expert David Wagner on the troubling decline of the mayfly
One of the world's oldest flying insects is in trouble. Mayflies are in serious decline and, after 300 million years in existence, their dwindling population should be an alarm bell for all of us. More than just a bug with a short life span flying masterfully near creeks, rivers, and ponds, the mayfly plays a serious role in local ecosystems and the environment at large. A key component in the food chain, the mayfly nymph feeds off of algae, plants, and rotting leaves, cleaning up nature's mess while growing large enough to become a meal itself -- for fish, amphibians, lizards, birds, and even humans. Without mayflies, the ripple effect upwards could mean calamity for the planet. In a recent Washington Post Magazine deep-dive, UConn insect expert David Wagner offered his perspective on the on the plight of the mayfly: I reached out to David Wagner, a biologist and lepidopterist at the University of Connecticut, for context, thinking that perhaps the problems were isolated or overblown. He has studied insects for decades and reviewed numerous scientific studies about them from around the globe. He did not provide much comfort. There's a growing body of research suggesting that the world is in the midst of its sixth mass extinction, he said. The losses of all kinds of creatures appear to be driven by climate change, habitat degradation, pollution and other ecological stressors. In a paper for the Proceedings of the National Academy of Sciences last year, "Insect Decline in the Anthropocene: Death by a Thousand Cuts," Wagner and several other scientists delivered a stark warning about the disappearance of insects. The report did not focus on mayflies, but Wagner told me they are among the most vulnerable of the world's insects because of their need for clean, well-oxygenated water. "Mayflies are reliable 'canaries in the coal mines' for freshwater systems," he explained. "And their future prospects, especially in areas that are drying or warming, are bleak." September 19 - Washington Post Magazine Dr. David Wagner is an expert in caterpillars, butterflies, moths, and insect conservation, and he's commented extensively on the current decline of insects worldwide. Click his icon to arrange an interview today.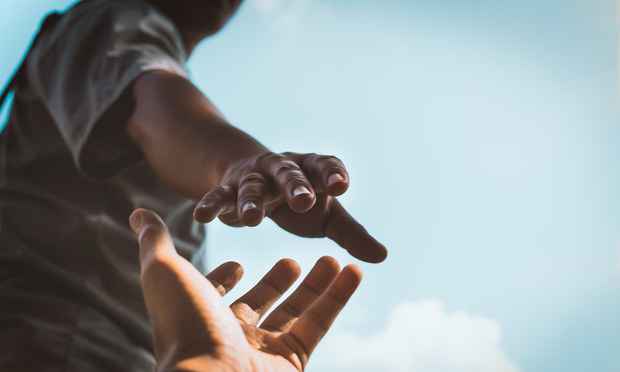 25th Anniversary African American Art Song Alliance Conference
25th Anniversary African American Art Song Alliance Conference Organized by Dr. Darryl Taylor October 13 - October 16, 2022 The African American Art Song Alliance, founded by Professor of Music Dr. Darryl Taylor in 1997, is one of the nation's leading advocacy organizations, representing Black composers of Western classical art songs. Its quinquennial conference is unique and inspirational for scholars and performers of this music. Learn more about the conference and its events on the website at music.arts.uci.edu. Come be part of this community of like-minded supporters! The Alliance remains focused on maintaining accessibility for the audience it serves and the larger population. They have made registration free and open to the public for the conference and its events. To learn more about the African American Art Song Alliance, visit their website at https://artsongalliance.org To speak to Dr. Taylor about the conference, contact Tom Vasich at 1-949-285-6455 or tmvasich@uci.edu.
Tokyo International Conference on African Development
Aston University co-hosted parts of the eighth Tokyo International Conference on African Development (TICAD8). There was a total of six talks hosted by the University, five of which are available to catch up on below. TICAD8 is the eighth event of TICAD, having been initiated by Japan in 1932. The conference brings together international organisations and business representatives from African countries and Japan to promote the digitalisation of African nations to keep pace with other leading economies. Cyber security and data privacy were two of the main topics up for discussion as well as central bank digital currencies (CBDC). CBDC is a government-issued fiat currency, that is, a currency not backed by a commodity such as gold. The use of an ideal CBDC will eliminate over 100,000 armoured cars carrying cash for ATM machines all over the world, reducing CO² emissions. Experts say transitioning to fiat currency requires the highest level of cyber security. The digitalisation of the healthcare sector in Africa Professor Georg Holländer of Oxford University speaks with Aston University visiting professor - and GVE founder - Koji Fusa. The discussion focuses on the benefits of an electronic health record for both an individual and the health care provider but will also relate these benefits to issues of public health and research. The technical challenges of providing the conventional infrastructure to establish health care records will be touched on with a focus placed on data security. Reasons will be pointed out that impede the uptake of electronic health records, especially in low and middle income countries, and possible solutions are presented to overcome this problem. CBDC and private sector digital currency will facilitate the digitalisation of nations of African countries CBDC will require the highest security and privacy protection. Professor Koji Fusa, Cyber Security Innovation Centre, Aston University, CEO of GVE Ltd discusses the benefits of a comprehensive digitalisation of fiat currency. This will become a powerful digital infrastructure which could expand into other areas like healthcare. The cyber security issue pointed by the US NIST in 2016 could be solved by having a different set of systems which could reduce the risks being presented by international hacking groups having quantum computers in the future. The World Bank's support for digitalisation of Africa Takashi Miyahara, the Executive Director of the World Bank Group, presents this talk in his personal capacity. Mr. Miyahara introduces the World Bank's contribution to date, and Japan's collaboration with the Bank, for digital development of Africa. Mr. Miyahara worked for the Ministry of Finance of Japan since 1986 before he took the current position in January 2021. Vaccine and climate transition in Africa René Karsenti, senior adviser and honorary president of the International Capital Market Association (ICMA), former board chair of the International Finance Facility for Immunisation (IFFIm), honorary director general of the European Investment Bank (EIB) and member of the Global Advisory Board of GVE Ltd, talks to Aston University's Koji Fusa about vaccine and climate transition in Africa: two major challenges, lessons from innovative ESG financing and future endeavours. Health and vaccine finance, climate transition and sustainable finance have sparked a revolution in thinking about innovative solutions leading to implementing successfully new humanitarian finance such as IFFIm, financing GAVI, the Vaccine Alliance, as well as other new ESG investments to achieve a positive impact. He says: "Needs remain huge in Africa. "We are now at a decisive moment in such ESG investments. We have evolved in a few years from a situation where investors knew - and cared - little about what their investments were supporting, to one where purpose matters more than ever. "But only by recognizing the urgency for action particularly in Africa and the power of ESG investment, collaboration, technology and innovation would get us there." Cyber security, financial integrity and developments Professor George Feiger is the executive dean of the College of Business and Social Sciences at Aston University. He suggests truly secure data transfer has the capability to transform more than medicine and finance in the efficiency sense and also holds out the promise of helping to clean up the even more consequential problem of looting of the state.
Advantage Ukraine? A surprising surge has Russia in retreat
The war in Ukraine has taken a surprising turn. A hard surge in the northeast of the country has seen Ukraine soldiers reclaiming lost ground and in some cases, even pushing Russian troops back to the border. It's a David and Goliath scenario, and at the moment, Ukraine finally seems to have the upper hand over the larger and more equipped Russian forces that have been clawing away at the country since February. There's been an enormous amount of media attention and reporters are looking to experts for perspective, opinion and explanation. "It seems to be a complete failure of logistics and strategy tactics on the Russian side," said Dr. Craig Albert, director of the Master of Arts in Intelligence and Security Studies at Augusta University.  "Everything is just falling apart; their lines are collapsing. Troops are running and leaving behind all their ammunition, leaving vehicles, leaving weapons. That's just astonishing to me that it is such a disorganized kind of retreat. Russia can use all their propaganda and say they are retrenching elsewhere and trying to solidify their forces further east and further south, but it's a disorganized retreat and they're losing lots of numbers but leaving all their equipment to the Ukrainians." Albert can explain what could happen next in Ukraine, as there are several possible scenarios and outcomes in the long and short term of this war. And if you're a journalist looking to know more about what lies ahead as the war between Ukraine and Russia continues and how it may impact the United States, then let us help with your questions and coverage. Albert is director of the Master of Arts in Intelligence and Security Studies at Augusta University. He is a leading expert on war, terrorism and American politics. This is an important national and international issue. Albert is available to speak with media – simply click on his name to arrange an interview today.
Church Mutual® announces leadership promotion
MERRILL, Wis. - Church Mutual Insurance Company, S.I.1 (a stock insurer), has promoted Craig Huss to vice president –chief information officer. His new role will leverage his strong leadership skills, vision and deep expertise in information systems and technology. Huss joined the company in 2016 as senior IT executive director – infrastructure and operations. He was promoted to assistant vice president – IT and chief security officer in 2017 and vice president – information technology and chief of information security. Huss earned a bachelor's degree from University of Wisconsin - Whitewater. He holds Certified Internal Security Assessor (ISA) and Certified Information Systems Security Professional (CISSP) designations. About Church Mutual Church Mutual Insurance Company, S.I., founded in 1897, offers specialized insurance for religious organizations of all denominations, public and private K-12 schools, colleges and universities, senior living facilities, secular and non-secular camps and conference centers, and nonprofit and human services organizations throughout the United States. Church Mutual markets most lines of commercial property and liability insurance, including multi-peril, workers' compensation and commercial auto insurance. In addition to insurance, Church Mutual provides a spectrum of value-added solutions that benefit its customers. Church Mutual holds the following honors: • A.M. Best Company "A" (excellent) rating. • Wisconsin 75 Top Private Company by Deloitte US, 2016, 2017, 2018, 2019, 2020 and 2021. • Wisconsin 75 Distinguished Performer: Innovation by Deloitte US 2019. • 2021 Gallup Culture Transformation Award recipient. • 2022 Social Equity and Community Empowerment Property and Casualty Company Award recipient from the American Property Casualty Insurance Association. • 2020 Women and Diversity Award recipient from the American Property Casualty Insurance Association. • Elite 50 Internship Award recipient from Rising Insurance Star Executives. • Futuremakers Partner by Wisconsin Technical College System. • Celent Model Insurer for innovation and emerging technologies. • Award in Innovation for entrepreneurialism and innovation by National Association of Mutual Insurance Companies. • 2018-2019 Employer of the Year by Northcentral Technical College. # # #