Experts Matter.
Find Yours.
Search experts on 45,000+ topics.
Featured
Global experts with a broad range of areas of expertise.
Connecting credible expert sources & academic research
ExpertFile is a trusted resource for journalists, industry, funding agencies and government policymakers looking for fresh perspectives and innovative academic research.
Spotlights
Read expert insights on a wide variety of topics and current events.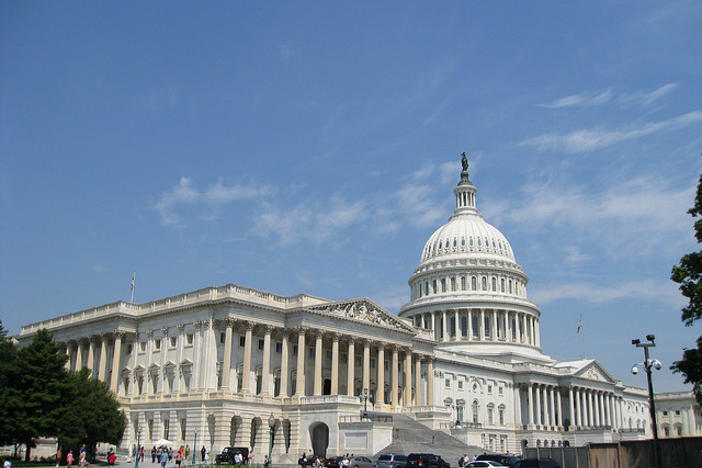 Experts in the Media: As the nation faced default, reporters were looking to Georgia Southern for answers
It has been a tense and stressful couple of weeks in Washington as the negotiations about raising America's debt went from the usual political arm-wrestling to facing the reality that the United States may actually default on its debt. The very concept left reporters and experts scrambling to explain what this could mean for the country's economy, civil service and global financial reputation. And when answers, explanations and expert perspective was needed, Georgia Southern University's Michael Toma, Ph.D., was sought out to talk about the effect of a looming U.S. debt default. Georgia Public Broadcasting spoke to Toma, who explained the situation and the impact of not reaching a deal could have locally and on a broader spectrum. If you're a reporter looking to know more about important topics like this - then let  us help. Michael Toma, Ph.D., researches regional economics and public choice at Georgia Southern. He's available to speak with reporters simply click on his icon now to arrange an interview today.
Florida Tech Scientist to Study Deep-Space Agriculture After Planetary Society Grant Award
No matter where humans travel, sustenance remains a necessity. Finding a bite to eat during a visit to New York, for example, is no problem. When the destination is a bit farther away, such as Mars, the options are not as plentiful there or on the long journey to get there. That's where Florida Tech's Andrew Palmer comes in. He and other scientists are exploring ways to feed our explorers, and a new competitive grant from the Planetary Society will fund work that examines the two most likely ways to produce food during travel to these far-flung spots: in soil or something like soil, or in water. Palmer and his team were awarded a $50,000 Science and Technology Empowered by the Public (STEP) grant, the Planetary Society recently announced. Their project: "Evaluation of food production systems for lunar and Martian agriculture." For the next year, they will grow radish microgreens, lettuce and tomatoes in identical environmental conditions with one major exception: one batch will be grown hydroponically, and another will be grown in regolith – like lunar or Martian soil. The aim of the experiment is to characterize and compare the two methods, both of which have merits and shortcomings. "It may be that a combination of these approaches, tailored to the diverse needs of different crops, is the best way to provide sustainable and productive agriculture," Palmer said. "Until now, there have been no direct comparison studies between hydroponic and regolith-based systems for any crop targeted for space applications. We are excited to address this knowledge gap." The team, which includes experts in plant physiology and biochemistry as well as space agriculture and systems efficiency analysis, will test their hypothesis that faster growing crops like microgreens will be better suited for hydroponic systems even in the long term, while slower-growing crops like tomatoes may favor a regolith-based production system. Palmer and his co-investigator, Rafael Loureiro from Winston-Salem University, are joined by collaborators J. Travis Hunsucker and Thiara Bento from Florida Tech, Laura E. Fackrell at the Jet Propulsion Laboratory and Jéssica Carneiro Oliveira at Universidade Federal do Estado do Rio de Janeiro, Brazil. Care to delve a little deeper? Palmer and a second STEP grant recipient, Dartmouth College professor Jacob Buffo, spoke to the Planetary Society senior communications advisor Mat Kaplan about their respective projects. The segment with Palmer begins at the 23:57 mark and the piece is linked above. Looking to know more about what it will take to feed our deep-space explorers? Then let us help with your questions and coverage. Dr. Andrew Palmer is an associate professor of biological sciences at Florida Tech and a go-to expert in the field of Martian farming. He is available to speak with media regarding this and related topics. Simply click on his icon now to arrange an interview.
Got Expertise to Share?

Join leading professionals already using ExpertFile's easy to use Platform for showcasing your organization's experts and their insights on your website...and to the world.
Georgia Southern adding two engineering doctorates this fall
Georgia Southern University is launching two new engineering doctorates – a Ph.D. in applied computing degree and a Ph.D. in engineering – after approval of the programs this week from the University System of Georgia's Board of Regents. With almost 4,000 students in its programs, Georgia Southern's Allen E. Paulson College of Engineering and Computing identified the need for the new graduate degrees to sustain growth in the discipline, continue to aid workforce development in the region, add substantially to the university's research capabilities, and provide additional teacher-scholars for Georgia. "In line with Georgia Southern's Strategic pillars, the new Ph.D. programs will greatly enhance the University's research capabilities and further advance key partnerships in the region," said Carl Reiber, Ph.D., Georgia Southern's provost and vice president for academic affairs. "A strong Ph.D. program improves faculty recruiting and is a prerequisite for applying for research grants from sources such as the National Science Foundation, the National Institutes of Health, the Department of Energy and the Department of Defense." The proposed engineering Ph.D. program will have concentrations in civil, electrical, advanced manufacturing and mechanical engineering, and will fuel future multidisciplinary research synergies with other departments and centers within Georgia Southern in fields such as natural sciences, environmental sustainability, public health and education. Greater scholarly collaborations with sister institutions within the university system and beyond are also envisioned. The Ph.D. in engineering program will have a positive impact on the economic and technological development of Southeast Georgia, contributing significantly to the growth of the I-16 technology corridor. The Ph.D. in applied computing degree program will be offered jointly by the Department of Computer Science and the Department of Information Technology within the Allen E. Paulson College of Engineering and Computing at Georgia Southern Universit. The program will provide students with the requisite foundation to conduct basic and applied research to solve advanced technical problems in computing foundations, cybersecurity and machine learning. The program aims to promote the education of individuals who will become exceptional researchers, high-quality post-secondary educators, and innovative leaders and entrepreneurs in the field of applied computing. It will advance research and the generation of new knowledge in applied computing and support the growing knowledge-based economy in Southeast Georgia. The mission of the Ph.D. in applied computing degree program is to ensure student, graduate and faculty success by preparing graduates with the skills and depth of knowledge to advance the computing disciplines through application and scholarship. It will mentor students who will support faculty in their scholarly pursuits as they prepare to assume professional computing and computing-related positions that utilize their applied technical skills, problem-solving aptitude and scholarly abilities upon graduation. "The addition of these two new degree programs is part of Georgia Southern University's commitment to be a world-class institution that provides a population of advanced graduates who can contribute to regional economic development and public-impact research," Reiber said. "The programs will enhance the vitality and growth of the bachelor's and master's computer science and information technology degree programs by expanding the academic and research missions of the Allen E. Paulson College of Engineering and Computing." For more information about these new engineering doctorates coming to Georgia Southern this fall research or to speak with Carl Reiber, Ph.D., Georgia Southern's provost and vice president for academic affairs — simply reach out to Georgia Southern's Director of Communications Jennifer Wise at jwise@georgiasouthern.edu to arrange an interview today.
Augusta University's Medical College of Georgia to open new four-year campus at Armstrong Campus of Georgia Southern University in Savannah
Health Professions Academic Building on the Armstrong Campus in Savannah Georgia's only public medical school has received funding approval to open a new four-year campus in Savannah, an expansion that will provide greater access to education and training for medical students and ease the state's ongoing shortage of physicians. The new campus of Augusta University's Medical College of Georgia (MCG) is expected to enroll its first students on the Armstrong Campus of Georgia Southern University by Fall 2024, pending approval by the Liaison Committee on Medical Education, the accrediting body for medical schools in the U.S. and Canada. The campus will be located in the existing Armstrong Center and the Health Professions Academic Building of Georgia Southern's Waters College of Health Professions. Located down the street from Savannah's St. Joseph's Hospital, it would be MCG's third four-year campus in Georgia. The MCG educational experience is anchored at its main campus in Augusta, with another four-year campus located in Athens in partnership with the University of Georgia. "Georgia ranks 40th in the nation for both the number of active physicians and the number of primary care doctors," Georgia House Speaker Jon Burns said. "Georgians experience this reality every day. Increasing opportunities within the University System of Georgia allows Augusta University's Medical College of Georgia to educate and train more students and meets a clear need to make sure our communities receive better health care. Georgia needs more doctors, and I'm proud we are making this investment in our future." The Board of Regents of the University System of Georgia (USG) on Tuesday approved $1.7 million for renovations at Georgia Southern's Armstrong Campus to help make the new campus a reality. The money was included in the fiscal year 2024 state budget passed earlier this year by the Georgia General Assembly and signed by Gov. Brian Kemp on May 5. "We're grateful to Governor Kemp, Speaker Burns, Lt. Gov. Jones and the General Assembly for their support in helping MCG and the university system expand one of the best public medical colleges in the nation and help get more doctors into our local communities," USG Chancellor Sonny Perdue said. Four-year campuses provide the full spectrum of medical education, from basic sciences to clinical experiences. "This campus expansion is a momentous milestone for Augusta University and the Medical College of Georgia, standing as a testament to the unwavering support we have received from Speaker Burns, state Rep. Butch Parrish, Governor Kemp, the entire General Assembly and Chancellor Perdue," said Augusta University President Brooks A. Keel, PhD. "Through this collaboration, we are forging a brighter future for health care in Georgia and fulfilling our shared commitment to producing more doctors for our state. I extend my deepest gratitude to all those who have championed this vision, including St. Joseph's/Candler Health System, whose exceptional partnership has provided invaluable clinical experiences for our students. Together, we are bolstering the state's medical community and strengthening Southeast Georgia's access to quality health care." MCG's statewide educational model also has students learning at two-year, clinically focused regional campuses in every corner of the state, including the Southeast Campus, established in 2011 and based at St. Joseph's/Candler in Savannah, and Southeast Georgia Health System in Brunswick. Other regional campuses include the Southwest Campus based in Albany and the Northwest Campus based in Rome. "This partnership with Augusta University and the Medical College of Georgia is another example of how together, the governor, our legislators, the University System of Georgia and Georgia Southern University are collaborating to meet the growing needs of Southeast Georgia," added Georgia Southern University President Kyle Marrero. "These programs on our Savannah campus further Armstrong's history of being a leader in training health care professionals and complement our efforts to expand nursing education and develop our future physician assistant program." Through this partnership, Georgia Southern is providing approximately 23,000 square feet of instructional and lab space in its Armstrong Center and the Waters College of Health Professions' Health Professions Academic Building. This includes 10,000 square feet of dedicated student group workspace and faculty and staff offices and 13,000 square feet of shared anatomy lab and large classroom space. The renovations include the creation of a new anatomy lab within the Health Professions Building, as well as minor renovations and new furniture, fixtures and equipment for the student group workspace and faculty and staff offices. The new campus would allow MCG to accept 40 more students per year, increasing its class size, already one of the nation's largest, to 304 students per class. "As the state's only public medical school, it is both our responsibility and commitment to produce more doctors for Georgia, and this growth in our class size is one way we can fulfill what I consider to be our most critical mission" said MCG Dean David Hess, MD. "This expansion would not be possible without the support of Governor Kemp, the Georgia Legislature, the University System of Georgia, Augusta University President Brooks Keel, and our colleagues at Georgia Southern University. I am also thankful for the unwavering support of St. Joseph's/Candler Health System, including its CEO Paul Hinchey and chief medical officer Dr. Julia Mikell, a 1976 MCG graduate. Physicians and staff at St. Joseph's/Candler have been exceptional educational partners, serving as a home base for our Southeast Campus, and providing rich clinical experiences for our third- and fourth-year students, for well over a decade. I know that commitment will extend to students at this new four-year campus." "This is a sentinel event not only for the future of health care in Georgia, but also for Savannah and the region," added Paul P. Hinchey, president and CEO of St. Joseph's/Candler. "We have had a great relationship with MCG for more than a decade and our physicians have been instrumental as faculty in teaching third- and fourth-year students in Savannah. SJ/C has also served as a longstanding clinical site for nursing students from Georgia Southern and from the Armstrong campus. Creating a four-year medical school campus in Savannah will strengthen the medical community in Savannah and throughout Southeast Georgia. I want to thank Speaker Burns, Dr. Hess and the University System of Georgia for making this great vision a reality." "I am excited to help build a campus that will continue MCG's mission of educating the next generation of physicians," said Elizabeth Gray, MD, associate dean at MCG's Southeast Campus, based in Savannah and Brunswick. "I am confident that Georgia Southern will be an exceptional educational partner, and am excited to continue working with the leadership, physicians and staff at our longtime partners St. Joseph's/Candler to help increase the number of physicians in this area of the state and beyond." Interested in learning more? For more information about this exciting new development — simply reach out to Georgia Southern's Director of Communications Jennifer Wise at jwise@georgiasouthern.edu to arrange an interview today.
Shinn-Cunningham Named President-Elect of Acoustical Society of America
By: Caroline Sheedy Barbara Shinn-Cunningham, the director of Carnegie Mellon University's Neuroscience Institute and the George A. and Helen Dunham Cowan Professor of Auditory Neuroscience, has been named president-elect of the Acoustical Society of America (ASA) which promotes the knowledge and practical application of the field of acoustics. Barbara Shinn-Cunningham Known for her work in auditory attention, Shinn-Cunningham has been involved with ASA for most of her career. "The Acoustical Society is the scientific society in which I grew up," she said. "All of my advisers and mentors came through ASA. I have very deep roots here and am proud to help lead." Shinn-Cunningham has served as vice president of ASA and as a member of its executive council. She is also a fellow of the society and received a silver medal from the society in 2019 for her work in the cognitive and neural bases of speech perception in complex acoustic environments. Shinn-Cunningham (right) with her mentor, Nat Durlach (left) and adviser H. Steven Colburn (center) at an ASA event in 2003. She said she is excited to champion its recent diversity, equity and inclusion efforts. "I'm so excited to work with VP-elect Tyrone Porter to bring more people into the society. We want to ensure everyone is supported, encouraged and given opportunities to succeed," Shinn-Cunningham said. ASA was established in 1929 and has approximately 6,000 members. Shinn-Cunningham gave her first scientific presentation and learned a valuable lesson at an ASA conference. "I was a second-year master's student and I was so terrified I barely got through my presentation. After my talk, someone asked me a question that absolutely stumped me. It was a long question about if I had considered certain niche papers," Shinn-Cunningham said. "My mentor, Nat Durlach, was sitting in the front row. He looked me in the eye, mouthed 'No!' and shook his head. I took his cue and said, 'No, next question.' Everyone loved it, and that's still the advice I give to my own mentees. Just be honest, especially if you don't know something!" Shinn-Cunningham will serve as president-elect for the 2023-24 term.
Why does Alabama have more gun deaths than New York? UConn expert explains.
Only five million people live in Alabama, but the state has the fourth highest firearms  death rate in the country. In 2021, the state had 26.4 firearm deaths per 100,000 people, according to the Centers for Disease Control and Prevention. Compared to New York -- a state with about 20 million people and a rate of 5.4 gun deaths per 100,000 in 2021 -- the question becomes: Why does such a small state rank so high for gun violence? UConn expert Kerri Raissian offered perspective and insight on the causes and reasons why these tragic incidents occur in specific regions and states more often across America in an interview with the Alabama Reflector: A 2019 brief published by the Rockefeller Institute of Government, a nonprofit research center for the State University of New York (SUNY) system, said universal background checks, concealed carry permits and laws prohibiting people who have committed violent misdemeanors reduce gun homicides. "One policy that has come up against legal challenges recently has been not allowing people under the age of 21 years old to have certain guns or types of weapons," Raissian said. "It is helpful. That age group has the highest risk of perpetuating homicides of any age group in the U.S." Social policies can also deter gun violence. "It is laws, it is access to guns, it is also poverty," Raissian said. "We have a lot of evidence that laws that you wouldn't think have anything to do with gun violence, like Medicaid access, summer school for kids, employment opportunities for kids, are really good at reducing gun violence." Raissian cited a randomized controlled trial of a youth summer employment program that was established in Chicago that had reduced incidents of gun violence compared to a control group. "It is not just about keeping them busy because these differences persist," Raissian said. "It is also learning conflict resolution. It is also learning communication skills — all those things that come from employment and positive interactions tend to reduce violence of any form." But Raissian and Grant Reeher, a professor of political science at Syracuse University, both said no single law will solve the issues of gun violence. The full article is attached above, and well worth the read. Kerri Raissian is an associate professor in the School of Public Policy at the University of Connecticut, director of the University of Connecticut's UConn's Center for Advancing Research, Methods, and Scholarship (ARMS) in Gun Violence Prevention, and co-director of the Institute for Collaboration on Health, Intervention, and Policy (InCHIP) Gun Violence Prevention Research Interest Group. She is available to speak to media about this important topic - simply click on her icon now to arrange an interview today.
CEO Compensation: What's the Limit of 'A Lot'?
Should corporate executives be paid a lot? Yes, says management expert David Souder, a professor in the UConn School of Business Boucher Management & Entrepreneurship Department. But, he says, "What's the limit of 'a lot'?" "It's proven very hard to determine where it stops being the appropriate amount of 'a lot,'" says Souder in an interview with Hearst Connecticut Media. The highest-paid CEO in this year's Equilar 100 was Peloton Interactive's Barry McCarthy, whose awarded compensation totaled about $168 million. At No. 2 was Apple's Tim Cook, whose awarded remuneration amounted to about $99 million. Equilar's survey also highlighted the huge gap between CEO compensation and the income of rank-and-file workers. Last year, there was a median ratio of 288 between CEO compensation and median worker pay; the ratio was 254 in 2021. The compensation awarded last year to Cigna's Cordani equated to about 277 times his company's median worker pay of $75,627, according to Equilar. Including several thousand employees based in Connecticut, Cigna operates globally with more than 70,000 employees. At many companies, shareholders weigh in on executive compensation through "say on pay" proposals that let them cast advisory votes. Shareholders typically endorse remuneration, as seen in the results of Cigna's 2023 shareholders meeting that was held on April 26. About 221 million votes were cast in support of the company's executive compensation, compared with nearly 30 million votes against, about 18 million "broker non votes" and nearly 612,000 abstentions. Some progressive elected officials such as Sen. Bernie Sanders, I-Vermont, and Sen. Elizabeth Warren, D-Massachusetts, are unhappy with CEO compensation levels at large companies because they believe their pay constitutes corporate greed that hurts rank-and-file workers. Among their proposals, they have sought to pass legislation that would increase taxes on companies that pay their CEOs more than 50 times the median level. "The pay disparities raise questions that are very hard to answer," Souder said. "If you want an experienced chief executive, and they've been paid at these (exceptionally high) levels, then you have to also pay at these levels. And nobody wants a below-average CEO. So you end up with these subtle underlying pressures that cause CEO pay to rise." David Souder specializes in strategic management and is available to speak with the media. Click his icon to arrange an interview today.
Aston University accounting students recognised by software developers
Students received a certificate and micro-credential from Tim O'Reilly Tim has pioneered the creation of the first auto-marked digital cloud financial skills (DCFS) 50 students voluntarily did the online course and took the final test. Accounting students at Aston University have received prizes from the leader in cloud accounting and financial management software. Tim O'Reilly, accountants partnership manager at Sage, visited the Accounting Department on Tuesday 25 April to meet with them. Tim has pioneered the creation of the first auto-marked digital cloud financial skills (DCFS) course supported jointly by Sage and the Association of Chartered Certified Accountants (ACCA). It gives successful students a certificate and micro-credential. Aston University accounting students used it for the first time in 2022/23 guided by senior teaching fellow, Jonathan Mills. 50 students voluntarily did the online course and took the final test. Professor Andy Lymer, head of the Accounting department at Aston University, said: "Tim was really impressed with the set of results and gave prizes to the three students that performed best overall in the DCFS course and the Accounting in Practice module. "I am really pleased with the success of the first run of this digital skills course and I look forward to inviting Sage representatives to return in the summer to strategise on expanding our work together to enhance employability and digital skills."
Aston University appoints new Deputy Vice-Chancellor Academic
Professor Osama Khan has nearly 20 years' experience as an academic leader and innovator He will lead academic strategy, new educational model and student experience strategy in line with Aston 2030 Strategy Osama will join Aston University in October 2023. Aston University has appointed Professor Osama Khan as its new Deputy Vice-Chancellor Academic. With a successful career in higher education for nearly 20 years, Professor Khan will be joining Aston University from the University of Surrey where he is currently Pro-Vice-Chancellor Academic, leading on education strategy, teaching excellence and student learning experience. In his new role, he will play a central part in the development of Aston University's academic strategy in line with the University 2030 Strategy. Responsibilities will include leading the University's academic portfolio incorporating education, curriculum, digital offerings, careers and placements, library and information services, student experience and services. Educated at Independent University, Bangladesh, University of Surrey and University of Cambridge, Osama began his academic career as a lecturer (and then senior teaching fellow) at University of Surrey in 2004. He moved to Solent University in 2012, where he held a variety of roles including director of learning and teaching at Solent Learning and Teaching Institute. He was appointed the first Pro Vice-Chancellor, Students and Teaching at Solent University leading on curriculum, digital services, learning space transformation. He was appointed as Vice-Provost, Education at University of Surrey in 2019. Subsequently his remit extended to form the Pro Vice-Chancellor, Academic portfolio with responsibility for education, curriculum, student services, digital transformation, and learning spaces. He has 25 years of teaching experience in corporate finance at various renowned universities. Professor Aleks Subic, Vice-Chancellor and Chief Executive of Aston University, said: "I am delighted to welcome Osama to Aston University and the executive team at a crucial time when we are shaping our bold strategy for 2030 and beyond. "Osama is a proven academic leader and innovator, who has who has achieved sector leading outcomes in student experience and educational quality. His strong commitment to values-based leadership is aligned well with our approach to working with our people and the diverse communities we serve. "I look forward to working with Osama to position Aston University as the leading university in the United Kingdom for student experience, employability and social mobility." Professor Osama Khan said: "Aston University's unwavering commitment to academic excellence, coupled with its dedication to equality, diversity and inclusion, resonates deeply with me. Moreover, I commend Aston University's efforts in narrowing the awarding gaps, striving for equity in education and promoting fairness in the academic journey, for it is through education that we empower generations and create lasting impact. "I am honoured to join this creative institution as its next Deputy Vice-Chancellor Academic, where we will prioritise inclusive education and foster an environment where every individual can thrive and succeed. "I eagerly look forward to working with our exceptional faculty, dedicated staff, and talented students to shape the next chapter of excellence through the new Aston University 2030 strategy. Together, we will transform lives, foster innovation and forge a path towards a brighter tomorrow." Professor Khan will be taking up his post in October 2023.