Experts Matter.
Find Yours.
Search experts on 45,000+ topics.
Featured
Global experts with a broad range of areas of expertise.
Connecting credible expert sources & academic research
ExpertFile is a trusted resource for journalists, industry, funding agencies and government policymakers looking for fresh perspectives and innovative academic research.
Spotlights
Read expert insights on a wide variety of topics and current events.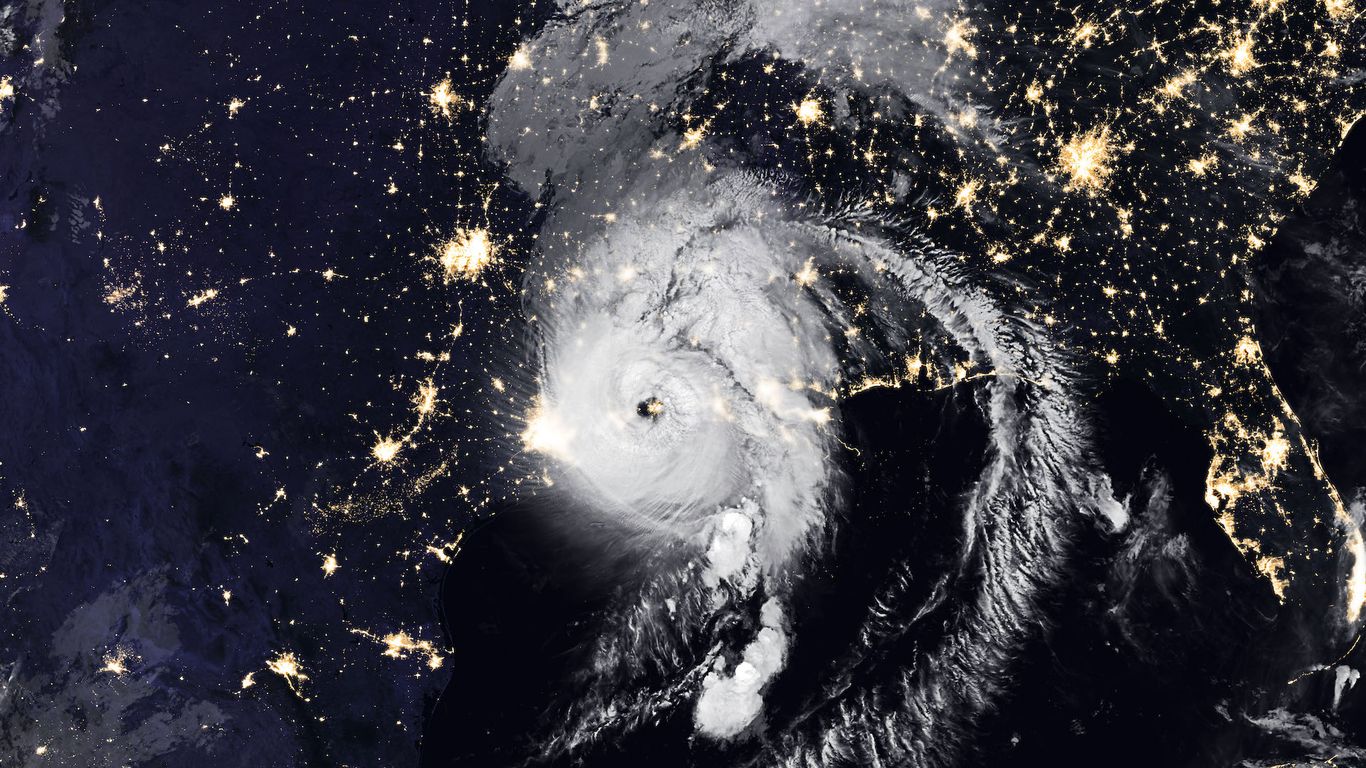 How to get storm-ready for active phase of Atlantic hurricane season
Despite a relatively quiet summer for hurricanes, experts warn that late August and early September is traditionally the most active time for storms in the Atlantic — and forecasters are still predicting an above-0 season. Budget for higher evacuation costs Costs for gasoline, meals and lodging are all up significantly this year, says Tulane University business professor Peter Ricchiuti who advises residents in vulnerable areas to budget for increases if they need to evacuate due to a major hurricane. He can speak about how airfares are up about 25%, hotels and motels have on average raised their room rates by a third and gasoline prices are about 40% higher than they were last year at this time. In Louisiana, the average cost of gasoline has risen from $2.75 to $3.85 in the last year, says Ricchiuti, professor of senior practice at the A. B. Freeman School of Business at Tulane University.  How to pack an emergency bag Tulane emergency response expert Mike Wallace can speak about how to be storm-ready for August and September. Here is his video guide for how to prepare an emergency 'go bag' now. Wallace is director of the Emergency & Security Studies Program at the Tulane University School of Professional Advancement. To speak with either Ricchiuti or Wallace, please contact Tulane University media relations at pr@tulane.edu or Roger Dunaway at roger@tulane.edu.
Expert available to comment on Senate vote on U.S. climate and tax bill
Tulane University climate change policy and politics expert Joshua Basseches is available to discuss the historic vote on the Inflation Reduction Act and how it will impact efforts to combat climate change. Basseches is the David and Jane Flowerree Professor in Environmental Studies and Public Policy at Tulane University School of Liberal Arts. "The United States Senate has passed its first significant climate bill ever," Basseches said. "While many U.S. states have been slowly chipping away at the problem of climate change for decades through regulatory policy, nothing on this scale (in terms of dollars) has ever been achieved in U.S. history. All the credible modeling suggests the passage of this bill will move us significantly toward our greenhouse gas reduction goals, as put forward by the Biden Administration." "Modeling, of course, requires assumptions and only time will tell whether those assumptions will be met, but no matter what happens, this is a huge accomplishment politically. Getting to this point was difficult. Savvy advocates, frustrated by decades of inaction in Washington, D.C., decided to try something brand new: a demand-side policy strategy relying on big dollars ('carrots' rather than 'sticks') to accelerate the clean energy economy with only 50 Senate votes – all that is required for a budget reconciliation bill. This strategy appears to have worked, though Senators Joe Manchin and Kyrsten Sinema kept us in suspense until the last possible minute, on the eve of the August recess. States will continue to play the most significant role when it comes to policy 'sticks,' as well as ensuring all these federal dollars are spent as intended. There could not be a more exciting time to be researching the political economy of climate change mitigation in the U.S." For interviews, contact Roger Dunaway at roger@tulane.edu or 504-452-2906.
Got Expertise to Share?

Join leading professionals already using ExpertFile's easy to use Platform for showcasing your organization's experts and their insights on your website...and to the world.
Expert Insight: President Biden's COVID-19 'Rebound Positive'
UConn Health's Dr. David Banach explains how a fully vaccinated and boosted person could test positive, negative, and positive again for COVID-19 within a 10-day span If anything, I would say this situation actually reinforces the importance of vaccination. — Dr. David Banach President Biden is back in isolation, testing positive again for COVID-19 despite testing negative a week after his initial positive test July 21. It may be a puzzling sequence, but there is an explanation. "It's unlikely this is anything other than the original infection resurfacing," says Dr. David Banach, infectious diseases physician and hospital epidemiologist at UConn Health. Biden's physician says the president had been taking the antiviral drug Paxlovid, which is a standard treatment for those with COVID-19 who are considered "high-risk," including older patients. Biden is 79. "It's not unheard of for people to take Paxlovid, clinically improve, be antigen-negative, then 'rebound' a few days later as antigen-positive," Banach says. Antigens are substances that cause an immune response. Antigen tests are commonly used in at-home testing and can yield results in 15 minutes by detecting antigens specific to COVID-19. Antigen tests differ from PCR (polymerase chain reaction) tests, which look for genetic material that indicates a COVID-19 infection. Due to the nature of his position, the president tests routinely. PCR testing generally is not recommended within 90 days of infection because if frequently remains positive positive for a prolonged period of time, even after patients recover and are no longer contagious, so Biden was given antigen testing instead. All signs point to the Paxlovid suppressing the antigens to undetectable levels, resulting in temporary negative results, followed by the "rebound." As of Tuesday Biden's only symptoms were a "loose cough," according to a memo from his physician, Dr. Kevin O'Connor, who reported, "He remains fever-free and in good spirits." The White House says the president is fully vaccinated and up-to-date on all his recommended boosters. "While this is another example of someone getting infected despite being is fully vaccinated and boosted, it's important to understand the vaccines protected the president from serious illness from infection," Banach says. "If anything, I would say this situation actually reinforces the importance of vaccination, especially for older people, those who are immunocompromised, or those with other health problems that could make them more vulnerable to serious illness." Looking to know more about this topic - then let us help with your stories and coverage. Dr. David Banach is an expert on infectious diseases and epidemiology and is a leading expert on COVID-19 in America. To book an interview with Dr. Banach, click on his icon today.
Aston University pharmacy student wins Christopher J Hewitt Prize for exceptional student citizenship
The Christopher J Hewitt Prize for exceptional student citizenship in the College of Life and Health Sciences at Aston University has been awarded to Hanan Tahir a fourth year MPharm student, in recognition of his support in helping colleagues to develop and achieve their goals through mentoring and for his positive and supportive outlook, felt by all those around him. The prize is named after and in tribute of Professor Christopher J Hewitt FREng who was pro-vice chancellor and executive dean of the School of Life and Health Sciences and professor of biological engineering from November 2014 until July 2019. Chris sadly passed away on 25 July 2019 at the age of 50; an eminent scientist and truly devoted family man. To commemorate Chris's life and to celebrate the values that he held dear, the Christopher J Hewitt Prize was established in 2021 to recognise exemplary citizenship through support of other students, contribution to the Aston University community or achievement in the face of adversity. The judging panel, which consisted of four research fellows and Chris's widow Sandra Hewitt, felt that Hanan had achieved a lot through his work with Aston University student societies, where he is president of the Aston Pharmacy Society. Hanan also set up a mentoring scheme for first and second year students to help ease them into University life after the Covid-19 pandemic. The judges noted the substantial amount of charity work undertaken by Hanan including hiking up Snowden to raise £9000 for Syrian Refugees. They were also impressed by the nominations outlining the sense of fun and joy Hanan has helped to foster amongst his student peers. On receiving his award, Hanan said: "It's within our human nature to care for and support each other. We've grown to be so successful because we have always chosen to look out for others rather than isolate and try to go it alone. And I have always believed that an integral key to happiness is community. "I am honoured to have received this award. I am even more honoured that my efforts have been noticed and recognised. Aston University has always put inclusivity and community in everything it does and I hope that we all continue to emanate the values of this University as we progress through our lives." Sandra Hewitt, Chris's widow, added: "It was an honour to once again be able to be part of the judging panel for the Christopher J. Hewitt Memorial Prize. Again, this year the candidates all exhibited the qualities and values of the prize, however we felt Hanan was a worthy winner for all the reasons mentioned above. Chris worked hard but he liked to party harder so the fact that Hanan's nominations also mentioned his sense of joy and fun was especially relevant." Professor Anthony Hilton, executive dean of the College of Life and Health Sciences, said: "I am delighted Hanan is this year's recipient of the Christopher J Hewitt Prize. It makes me exceptionally proud to see members of the College demonstrating the culture and values we hold dear and being held in such high regard by their peers." The panel also highlighted the exceptional achievements of Negin Gholampoor for her work as the Aston Medical School representative to the British Medical Association and for striving to improve the systems around her and effect change for the benefit of her peers. A special mention was made for Erika Pond for her commendable display of citizenship when providing CPR to a stranger in need. For more information about the College of Health and Life Sciences please visit our website and for information about studying Pharmacy at Aston University go to our course pages.
Women in STEM Careers Face Bias
Women are excluded from promotions when firms look at potential, rather than proof, says Dr. Nishtha Langer, an associate professor in the Lally School of Management at Rensselaer Polytechnic Institute. Promotions are an accepted way for firms to attract and retain talent. In an ideal world, promotion for employees would be purely merit-oriented, and thus, performance – or potential for performance – would be a firm's most important criteria for career advancement. But, according to Dr. Langer, we don't live in this idyllic world – we live in a world where women are evaluated differently than men, and often endure biases in the work environment that men don't face. Dr. Langer believes that several factors contribute to such deleterious workplace practices. Promotions rely less on absolute merit and more on relative merit. Thus, prejudiced ideas of potential capabilities, for instance, those relying on gender-role orientation – or the ability of a woman to do what may be perceived to be a masculine task – may prevent senior managers responsible for promotions from realizing the potential of their female colleagues. Women in STEM or technology often suffer from this bias. This prejudice may further bias how women are evaluated. Especially in those jobs where women are a minority, the in-group versus out-group biases would affect the visibility of women vis-à-vis men for promotions. Another factor that may inhibit women from being promoted on the basis of potential – or even indeed with proof – is what researchers term the compensatory stereotype. If men succeed, it is because of their abilities; if women succeed, it is because of factors other than their abilities. Unfortunately, the potential or abilities of women are misattributed to luck or team factors, inhibiting them from the starting line. Finally, promotions are a way for firms to ensure valuable talent does not leave. In that sense, managers may be less sensitive to women's outside prospects and may thus ignore their potential and choose to not promote them. They do so at their peril and fail to take advantage of the multitude of abilities women bring to the table. Dr. Langer, an authority in the field of business and the societal value of IT and IT human capital, has long focused her research on women in technology careers. She is available to speak to this and other concerns about equality in the workplace.
Professor of biotechnology appointed as new executive editor of prestigious journal
A biotechnology professor in the College of Health and Life Sciences at Aston University has been appointed as the new executive editor of the journal, BBA Biomembranes. Professor Roslyn Bill is sharing the role with Professor Burkhard Bechinger of the University of Strasbourg and will be jointly responsible for the editorial direction of the journal, including overseeing the peer review process of submissions. Roslyn's own area of research focuses on membrane protein structure, function and regulation. She is particularly interested in the regulation of aquaporin water channels in the brain and their development as drug targets to prevent life-threatening brain swelling. BBA Biomembranes is part of a family of 10 Biochimica et Biophysica Acta (BBA) journals, which are celebrating their 75th year of continuous publication in 2022. They were the first international journals to cover the joint fields of biochemistry and biophysics. Commenting on her appointment, Roslyn said: "I am delighted and honoured to join BBA Biomembranes as Executive Editor in BBA's 75th anniversary year. "The journal has an international reputation for publishing high-quality articles in all aspects of membrane biology and biophysics. I look forward to working with the BBAMEM team to drive the journal's continuing success." Areas of research covered by BBA Biomembranes include: membrane structure, function and biomolecular organization, membrane proteins, receptors, channels and anchors, fluidity and composition, model membranes and liposomes, membrane surface studies and ligand interactions, transport studies and membrane dynamics. For more information on Professor Bill's research, visit the research pages. For more information about studying in the School of Biosciences at Aston University, please visit our website.
The Pope, papal politics and apologies - let our experts help with all your stories
Last month, Pope Francis made a historic visit to Canada.  It was the first time in 35 years that a pope had visited an Indigenous community. This visit was also significant because it was deemed "a penitential pilgrimage" with a purpose of apologizing for the role of the Catholic Church in the abuse of Indigenous children in residential schools. The trip was covered by media from across the globe - and each story came with questions regarding papal policy, religious context and historical interpretation. And that's where experts like Massimo Faggioli, Professor of Theology and Religious Studies at Villanova University answered the call and ensured coverage was informative. Covering the Vatican, papal politics and the Pope requires experts - and that's where Villanova can help with your questions, coverage and ongoing stories. Massimo Faggioli, PhD, is an author and expert when it comes to the history and administrative inner workings of the Catholic Church and of the papacy.  Massimo is available to speak with media regarding the Pope and the Catholic Church - simply click on his icon now to arrange an interview today.
Safety steps schools need to take now to prepare for armed intruders ahead of new school year
WHAT: Millions of American children will soon be returning to the classroom. Recent events have safety top of mind for school faculty, staff, parents and communities. WHO: While schools across the nation have taken steps to improve safety, vulnerable areas can be overlooked. Vigilance and preparedness are key to keeping children safe while in school. When looking to safeguard your campus, students, faculty and staff, Church Mutual Insurance Company, S.I. (a stock insurer)1 and its affiliate CM Regent Insurance Company®, which insures public schools, offer three action steps schools should be taking now to prepare for the 2022-23 school year and the potential for armed intruders: STEPS: Facility Maintenance – Inspect exterior and interior doors and ensure locks are in working order; examine landscaping and keep tree branches, bushes and shrubs trimmed so people cannot hide in greenery; confirm all parking lot and exterior lighting is in working order; and check campus security equipment and cameras to verify all are working properly. Emergency Plan – Preparedness includes development of an emergency action plan. Reassess your school's emergency action plan to confirm all areas are covered and review or designate who will do what in an emergency. Meet with local law enforcement to review your plan and your facilities with them, and to ensure you have alignment of roles and responsibilities during an emergency situation. Action – Practice, drills and ongoing communication with faculty, staff and parents are paramount for creating a safer campus. REMEMBER: These steps can help school administrators and leadership create safer campuses for children, parents, faculty, staff and communities. ADDITIONAL RESOURCES: For additional safety resources for educational facilities, visit Safety Resources for Educational Facilities - Church Mutual and Armed Intruder | Trending Topics | Risk Control | Church Mutual. About CM Regent® This affiliate company of Church Mutual Insurance Company, S.I. leverages Church Mutual's insurance expertise to meet the unique needs of K-12 school districts, colleges and universities. Coverages include commercial property and liability insurance, workers' compensation, school leaders' legal liabilities, excess liability, privacy protection, owner-controlled insurance and a variety of employee benefit products for public schools in Georgia, Kentucky, Minnesota, Pennsylvania, Vermont and Wisconsin. About Church Mutual Church Mutual Insurance Company, S.I., founded in 1897, offers specialized insurance for religious organizations of all denominations, public and private K-12 schools, colleges and universities, senior living facilities, secular and non-secular camps and conference centers, and nonprofit and human services organizations throughout the United States. Church Mutual markets most lines of commercial property and liability insurance, including multi-peril, workers' compensation, and commercial auto insurance. In addition to insurance, Church Mutual provides a spectrum of value-added solutions that benefit its customers. Church Mutual holds the following honors: • A.M. Best Company "A" (excellent) rating • Wisconsin 75 Top Private Company by Deloitte US, 2016, 2017, 2018, 2019, 2020 and 2021 • Wisconsin 75 Distinguished Performer: Innovation by Deloitte US 2019 • 2021 Gallup Culture Transformation Award recipient • 2020 Women and Diversity Award recipient from the American Property Casualty Insurance Association • Futuremakers Partner by Wisconsin Technical College System • Celent Model Insurer for innovation and emerging technologies • Award in Innovation for entrepreneurialism and innovation by National Association of Mutual Insurance Companies • 2018-2019 Employer of the Year by Northcentral Technical College 1Church Mutual is a stock insurer whose policyholders are members of the parent mutual holding company formed on 1/1/20. S.I. = a stock insurer. # # #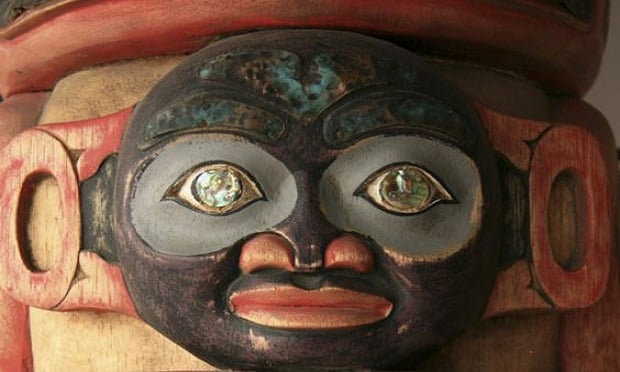 PropertyCasualty360 features article from Church Mutual® about how to protect your valuables.
Many houses of worship contain priceless artifacts that require special care and consideration. In addition to wrongdoing at the hands of people, worship facilities must also take steps to protect priceless items from Mother Nature. This is more important than ever as most of the nation is in the midst of a severe weather season, and the National Oceanic and Atmospheric Administration (NOAA) is predicting above normal hurricane activity for coastal regions. Leiza McKenna, senior fine arts consultant for Church Mutual, provides PropertyCasualty360 readers some key steps to keep their fine arts pieces and artifacts safe.