Experts Matter.
Find Yours.
Search experts on 45,000+ topics.
Featured
Global experts with a broad range of areas of expertise.
Connecting credible expert sources & academic research
ExpertFile is a trusted resource for journalists, industry, funding agencies and government policymakers looking for fresh perspectives and innovative academic research.
Spotlights
Read expert insights on a wide variety of topics and current events.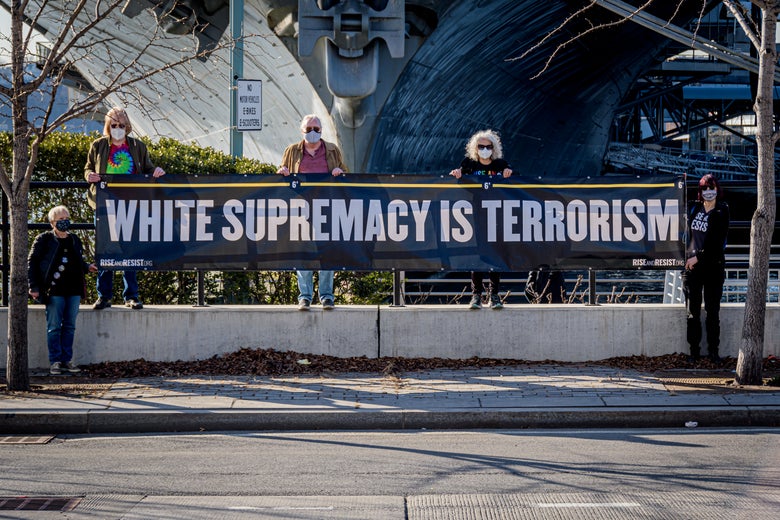 Expert Opinion: Understanding Whiteness to Understand White Supremacy
In the aftermath of last week's tragic shooting in Buffalo, many have described the violence as representative of a mental health crisis, growing extremism, hatred, and bigotry, likening manifestos left by shooters as the racist rhetoric of radicalized individuals.  "But that conclusion is a pleasant fiction," writes Matthew Hughey -- a professor of sociology at UConn and a renowned scholar of racism and racial inequality in identity formation, organizations, media, politics, science, religion, and public advocacy -- in a powerful new essay for Slate. As part of his work as a researcher, Hughey examines the manifestos of white-supremacist shooters as well as their intersection with race, knowledge, media, power, religion, and science. To understand white supremacy and the violence it precipitates, Hughey explains, we need to first understand whiteness: The category of whiteness, like "race," is a biological fiction with a social function. Whiteness emerged early in American history to rationalize exploitation. Early American colonists were slow to develop racial worldviews. But by the mid-1600s, philosophers and scientists like Bernard Varen, John Ray, and François Bernier began to publish ideas about African savagery and European civilization, which were progressively applied to resolve who should be the rulers versus the ruled. These ideas were codified into our legal system. In 1662, for instance, British statutory law conferred slavery with a biological status: Any child born to an enslaved woman would also be a slave. Over time, through a series of laws and social mores, a hierarchy that conferred legal privileges to "white" men, while stripping Black people and Native Americans of their humanity and standing in the legal and political arenas, was cemented. Put another way, whiteness is not an inherent identity so much as a consolidation of lofty biological, legal, and theological notions that serve to buttress the social and political power of people bearing lighter skin. As W.E.B. Du Bois points out in his 1920 essay "The Souls of White Folk," whiteness is a modern concept: "The discovery of personal whiteness among the world's peoples is a very modern thing. … The ancient world would have laughed at such a distinction. … This assumption that of all the hues of God whiteness alone is inherently and obviously better than brownness or tan leads to curious acts. … I am given to understand that whiteness is the ownership of the earth forever and ever, Amen! Now what is the effect on a man or a nation when it comes passionately to believe such an extraordinary dictum as this?" The effect is a Faustian bargain. And as a result, whiteness exists in a state of perpetual social anxiety. White people are taught that their biological, cultural, and/or God-given nature is to be "inherently and obviously better" than people of color and to have "ownership of the earth." These ideals are, of course, so lofty that they are unachievable. Discontent is inevitable. Whiteness is a deal with the devil. Consequently, white people move neither into nor out of moments of racial anxiety, nor do they—despite the popularity of the cliché—experience flashes of "white fragility." Whiteness does not wax or wane relative to racial pressures, cracking to expose either reactionary political movements or even the occasional mass shooting. Rather, whiteness is an omnipresent imbroglio; it cannot live up to the greatness it assumes it can naturally realize. Reconciling the peril that results from the inability to fully manifest white power necessitates a scapegoat. And so the crisis of whiteness is continually externalized onto racial "others." This helps to explain why an increasing number of white people now believe they have been cheated out of their birthright—an inheritance of domination stolen by people of color. White nationalism and supremacy could not function under absolutist apartheid; it is an ideology and practice that requires the presence of people of color to justify its own shortcomings. White peril and white power go hand in hand. Professor Hughey is available for interviews -- click on his icon to contact him today.
Aston University helps celebrate Apprenticeship Levy Transfer scheme success
• Celebration to recognise 2,500 apprentices who started work across the region • Aston University worked with the WMCA to increase the number of apprenticeships that SMEs can offer by using levy transfer to help fund apprentices • Levy scheme benefitted nearly 800 local SMEs who have been able to take on apprentices thanks to the funding. Staff from the Aston University degree apprenticeship team attended a celebratory event hosted by West Midlands Combined Authority on 11 May to recognise how a pioneering funding scheme has helped nearly 2,500 apprentices start work within businesses across the region. The Apprenticeship Levy Transfer Scheme, which was set up by the WMCA three years ago, covers small and medium-sized enterprises' (SMEs) training and assessment costs of taking on an apprentice. It uses money pledged by big business from their own unspent Apprenticeship Levy – a Government charge on all employers with a payroll of over £3 million to pay for apprenticeship training. This unspent money would normally go back to Government but under the initiative it is transferred via partnership with the WMCA to fund apprenticeships at smaller local firms. At the event, which was hosted at The Eastside Rooms in Birmingham and attended by levy transfer employer partners, apprentices and businesses from across the West Midlands, attendees had the chance to hear from SME employers and apprentices about how they have benefited from levy transfer. Over the past three years, the levy scheme has funded apprenticeship training for close to 800 local SMEs and nearly 2500 learners, keeping levy money within the region to help local businesses grow and upskill their staff. Degree apprenticeship development manager, Sheila Rattu, from Aston University, said: "Aston University has always supported its SME community and this has been another great way for us to celebrate our non-levy employers and champion a more diverse set of learners whether through Aston University pledging its own surplus funds or utilising the scheme for our own apprentices." Aston University has worked with the WMCA to increase the number of apprenticeships that SMEs can offer by using levy transfer to help fund apprentices. This has resulted in securing £381,355 for local businesses. The impact from Aston University's £200,000 levy pledge has also led to: • 23 apprentices having their training and assessments costs covered • 11 local businesses benefitting from our apprenticeship levy donation • increased job opportunities and a boost in skills and productivity across the region. The WMCA set up the Apprenticeship Levy Transfer Scheme to cover 100% of the training and assessment costs of apprentices at SMEs in the West Midlands, using the unspent levy pledged by big employers. During the celebration event David Gaughan, head of employer services at WMCA, shared the current economic situation in the West Midlands highlighting that employment rates are up to a record high, and unemployment rates have returned to pre-pandemic levels. Mayor of West Midlands, Andy Street, also attended the event to celebrate and highlight the commitment for Levy Transfer investment within the West Midlands. Qualification level in West Midlands remains below national average, however apprenticeships actively act as a bridge to support residents with skills and generate a skilled workforce ready for growth. Andy Street, Mayor of the West Midlands and chair of the WMCA, said:  "The Apprenticeship Levy Transfer Scheme has been a resounding success for our region – improving skills, providing jobs, and changing lives. I'm pleased therefore we have been able to take a moment to celebrate what we have achieved around apprenticeships in the West Midlands. "Linking up our local talent with the plentiful opportunities on offer in industry is central to my 100k jobs plan as we bounce back from Covid. We must provide routes into high-quality well-paid employment so that the young people in our region have prospects ahead to excite them and keep them and their families here in the years ahead." The transfer deal agreed with the Government in 2018 was the first of its kind in the country helping to boost skills, job opportunities and productivity by supporting more young people and adults of all ages into work. For more information about degree apprenticeships at Aston University please visit our webpages. For media inquiries, contact Rebecca Hume, Press and Communications Manager: r.hume@aston.ac.uk
Got Expertise to Share?

Join leading professionals already using ExpertFile's easy to use Platform for showcasing your organization's experts and their insights on your website...and to the world.
Villa Vision receives £20K from Wesleyan to measure impact of child eye health project
Villa Vision programmes provide access to eye health care for children from deprived areas of Birmingham. 5,500 children have been reached so far. The Wesleyan Foundation and Aston University's five-year partnership is valued at over £250K The findings of the evaluation will be shared with the Villa Vision team and all partners including participating schools, parents and children. Villa Vision, a project that delivers eye health care to children from deprived areas of Birmingham, has received £20,000 from the Wesleyan Foundation. The money will help evaluate the impact of the project to date which has reached approximately 5,500 children across the West Midlands. Villa Vision programmes are designed to increase access to eye health education, eye screening, eye examinations and to dispense glasses to children who need them with the aim of providing them with the visual foundation to succeed. The Villa Vision project is a collaboration between the Aston Villa Foundation, Aston University and optical lens supplier Essilor Vision For Life. The money donated by Birmingham based Wesleyan, alongside the Aston University funding of almost £15,000, will pay for research assistants to evaluate the first three years of the project. The objectives of the impact evaluation are to: • Review how many children have been screened, detail the coverage of the programme and its reach within the city • Analyse Villa Vision's data recording children's eye screening tests and eye examinations • Examine the potential impact on student's performance on tasks that require attention to detail after being given glasses • Work with children to explore their experience of the Villa Vision programme to help develop the educational part of the programme • Work with teachers to examine the potential impact of corrected vision on children's classroom behaviour (their integration into class, their reading at distance and close-up, their English and maths) • Work with parents to understand the impact of Villa Vision on their eye health knowledge and the quality of life of the children involved in the programme and the family more generally. The findings of the evaluation will be shared with the Villa Vision team and all collaborating partners as well as participating schools, teachers, parents and children. The findings will also be published in peer-reviewed journals, online and in newsletters to reach interested audiences. Dr Rachel Shaw, a health psychologist in Aston Institute for Health & Neurodevelopment, and project lead, said: "Villa Vision is an inspirational project offering children eye care in their schools. Not only that, Nik Sonpal and Zak El Khalifi from the Villa Vision team, have created an educational, entertaining, and imaginative workshop helping children to understand the importance of eye health, bringing it to life with the help of Aston Villa and a footballing theme." Leon Davies, professor of optometry and physiological optics in the School of Optometry at Aston University and Vice President of the College of Optometrists said: "The team led by Dr Rachel Shaw with support from Dr Laura Shapiro, Esra Yeter, Sidratul Kazi and myself will provide robust evidence to demonstrate the impact and value of Villa Vision on children's eye health and education in Birmingham, which we believe will help secure Villa Vision's long-term future." Nathan Wallis, Chief of Staff at Wesleyan said: "We are proud to be supporting Villa Vision and its research, they are making a huge difference to the lives of so many primary school children across the West Midlands. It is vital for all children to be given access to good eye care, not just to improve engagement in the classroom but for their overall quality of life and self-confidence. "As a financial service mutual for teachers and doctors it is important to us that we support the things that matter most to our customers and supporting Villa Vision is a great example of this." Nikhil Sonpal, Villa Vision Project Manager and optometrist at Aston Villa Foundation, said: "Villa Vision and the Aston Villa Foundation are incredibly excited to have the support of both the Wesleyan Foundation and Aston University in helping to establish a deeper understanding of our eye health project. "Not only will this evaluation help unearth the level of impact our intervention is having within the community, but it will also allow us to discover ways to develop our provision further and strengthen our reach when trying to address local inequalities in eye care."
Aston University Pathway to Healthcare programmes shortlisted in Student Social Mobility Awards
Pathway to Healthcare programmes shortlisted for University Access Initiative in the 2022 Student Social Mobility Awards University Access Initiative of the Year Award judged by student vote and panel Aston University Pathway to Healthcare programmes were shortlisted from more than 250 nominations. The Aston University Pathway to Healthcare programmes have been shortlisted for the University Access Initiative of the Year Award in the 2022 Student Social Mobility Awards. The Pathway to Healthcare programmes which launched in 2016 are designed to raise students' aspirations, support their attainment, improve progression and provide experiences to enhance UCAS applications when applying for medical and other healthcare courses. During the 18-month programme, students are given the opportunity to take part in healthcare subject taster days, work experience in various healthcare settings and A level revision boot camps. Following the success of the first pathway programme for Year 12/13, the Keith Bradshaw Introduction to Healthcare programme was launched in 2019 to work with key stage three to key stage four students across the West Midlands. The University Access Initiative of the Year Award will be decided by a combination of the Judging Panel's scores (50%) and the Student Vote (50%). The Aston University Pathway to Healthcare programmes were shortlisted from more than 250 nominations. Sarah Fullwood, pathways manager at Aston University, said: "We are delighted we have been shortlisted for this prestigious award. "Our pathway programmes are going from strength to strength, despite a sector-wide dip in engagement for widening participation programmes during the pandemic, which is why we were so thrilled to experience an increase in attendance at our pathway events." "By breaking down barriers for access for disadvantaged students, the programmes play a vital role in building a future workforce that is representative of the community it serves." The Student Social Mobility Awards are organised by upReach to showcase the achievements of undergraduates from lower socio-economic backgrounds from across the UK. The awards seek to recognise students who have excelled in their studies and beyond and shown great potential to excel as they launch their careers. The focus of the awards is on students who have demonstrated great resilience, determination or initiative, or boosted their employability in innovative ways. They are also a chance to showcase up-and-coming talent and identify rising stars. Award winners and nominees overcome significant socioeconomic barriers and mitigating circumstances, serving as inspiring role models for those from similar backgrounds. The ceremony is due to take place on 21 July at the House of Lords, where the winners will be announced. For more information about the Pathway to Healthcare programmes at Aston University please visit our webpages.
Last month, workers at a Staten Island Amazon warehouse voted to unionize. A remarkable victory for organized labor, workers across other firms backed by national labor organizations are following suit. Villanova economics professor Cheryl Carleton, PhD, explains that the successful warehouse unionization (a grassroots initiative) is changing the way we view labor unions. "It prevents employees from thinking about unions as just the large existing unions," notes Carleton. "Workers themselves can coalesce and maintain a unified front to negotiate for what they need from firms." And if unions succeed, firms without unions must compete to entice employees to their firm. As a counterweight to increased unionization efforts, companies have grown in their use of intimidation tactics. We see that in the ways firms retaliate against union organizers. "Many large firms that have lots of money and have fostered strong relationships with political powers do not want to let workers have a stronger voice in negotiation of wages, benefits, and work rules. They will try to have these unions nullified or intimidate workers not to join them," says Carleton. "There has been considerable consolidation in industries in the United States, which gives firms a lot more power." And according to economics professor Mary Kelly, PhD, "firms will argue that if they compensate existing [union-represented] workers with higher pay, better benefits, and improved working conditions, those higher costs will limit the number of new workers hired, encourage the replacement of some labor with capital/technology if possible and/or 'force' prices higher to consumers." But even if unionization fails, there are still costs to the company. "We see this now with companies increasing the benefits they provide and spending more money to prevent more unionization efforts. The "spillover" effects of the presence or threat of unions increases cost to firms," says Carleton. But we still don't know the final economic impact of unionization. "Companies, the stock market, and shareholders always respond to change and uncertainty, so when a company unionizes it is a period of uncertainty," says Carleton. "If the company does unionize, does it create more stability and more profitability? Or does it end up being more costly for the firm? Time will tell!" Despite all the uncertainty, "the idea of unions and the need for unions is still present, and the current labor market situation has given workers the impetus they need," Carleton says. "Unions are necessary to stand up to industries. Each worker has little power, but combined workers have a stronger voice." To speak with Carleton or Kelly, email mediaexperts@villanova.edu
Is teleradiology right for me?
Is teleradiology right for you? Watch our interview with Dr. Colin Taylor here to learn more RealTime Medical works as an extension of your team. Learn about how Dr. Colin Taylor, Radiologist at RealTime Medical, is implementing Teleradiology services to help manage a demanding workload, hold the line on costs and deliver improved patient care. Watch the full interview here. Our website: www.realtimemedical.com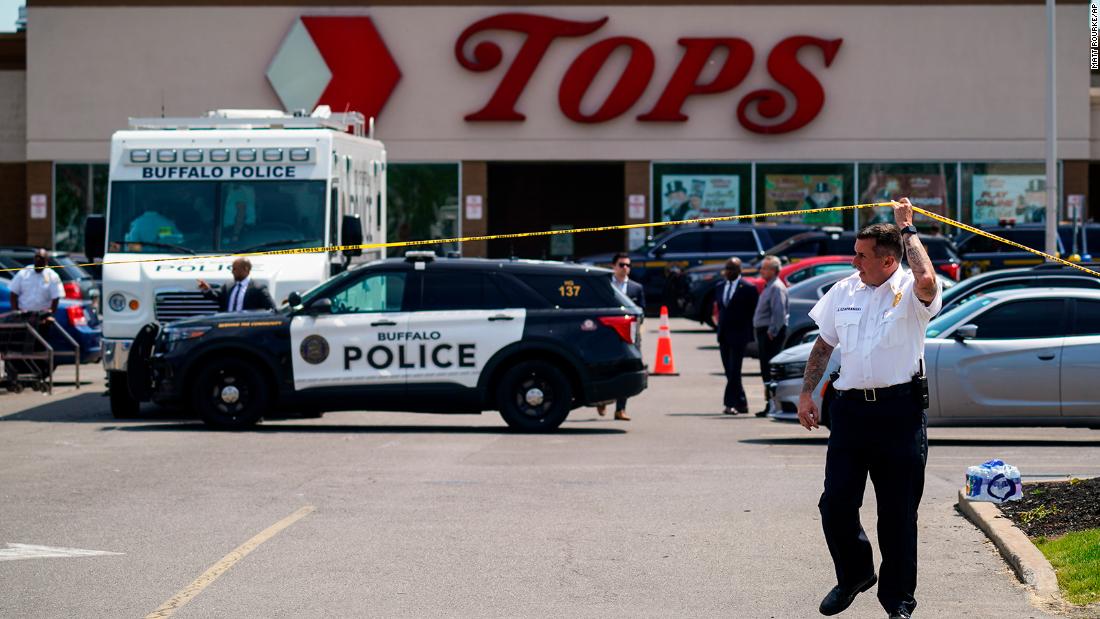 UMW Psychological Trauma Expert Laura Wilson can help with your coverage
It was a typical spring weekend in Buffalo that was shattered by another mass-shooting. The incident was the 198th to be classified a 'mass shooting' in America so far this year. The 18-year-old man who allegedly shot and killed 10 people at a Buffalo supermarket Saturday afternoon was motivated by hate, authorities said. The Tops Friendly Market where the shooting took place is located in the heart of Buffalo's Black community and 11 of the 13 people shot by the White suspect were Black, officials said. "This was pure evil," Erie County Sheriff John C. Garcia said at a Saturday news conference, calling the shooting a "straight up racially motivated hate crime from somebody outside of our community." The US Department of Justice is investigating the shooting "as a hate crime and an act of racially-motivated violent extremism," according to a statement from US Attorney General Merrick Garland.  May 16 - CNN Once the news coverage fades, there will still be so many co-workers, first responders and families left to grapple with incidents with this level of trauma and horror. If you are a reporter looking to cover the issues survivors of mass-shooting events might face, then let us help. Dr. Laura Wilson is a clinical psychologist whose expertise focuses on post-trauma functioning, particularly in survivors of sexual violence or mass trauma (e.g., terrorism, mass shootings, combat). Her research interests extend to predictors of violence and aggression, including psychophysiological and personality factors, as well as indicators of PTSD following mass trauma, long-term functioning among first responders, outcomes among survivors of sexual violence and the influence of media on mental illness stigma. Dr. Wilson is available to speak with media, simply click on her icon to arrange an interview today.
Expert opinion: Why aren't mass shootings considered acts of terrorism?
With tragic news of a mass shooting in Buffalo this past weekend, and along with it evidence that the massacre was racially motivated, some leaders and citizens alike are calling to have this crime considered an act of terrorism. Though that may be the immediate reaction of some, Augusta University's Dr. Lance Hunter, associate professor of political science in the Katherine Reese Pamplin College of Arts, Humanities, and Social Sciences, explains why there's a lot to consider before rushing to brand an action as terrorism. "We argue that it's very important to consider these acts of domestic terrorism if they fit the definition, because it's easier for governments to monitor individuals that may possibly carry out these attacks," said Hunter. "Looking at the incident in Buffalo, in my estimation and based on the evidence that I've seen, it fits all the criteria to be considered a form of domestic terrorism." If that's the case, then why are people reluctant to consider mass shootings an act of terrorism? "I think individuals at times tend to have a preconception that terrorism tends to be something that's carried out by ISIS or Al Qaeda, or a group of organizations such as that, and if it's an individual outside of those organizations, it may not be considered terrorism. But when you look at the actions, they clearly fit the criteria for terrorism. Secondly, I think it's the form of the attack type that does matter a lot, regarding people's perceptions." When it comes to domestic terrorism, what about privacy rights? What about an invasion of privacy? "We're not arguing to create a policy saying we are constantly monitoring people for no reason at all," said Hunter. "What we're arguing is someone who's showing extremist tendencies and then also a tendency to possibly violently harm people, are there warning signs? In a lot of cases of mass murders, there are warning signs. If these individuals are monitored more closely, it's not 100% guarantee these attacks will be prevented, but the likelihood will be much greater it could have possibly been prevented and we've seen this throughout a lot of cases and our research." Dr. Lance Hunter is an assistant professor of political science with a background in international relations. His research focuses on how terrorist attacks influence politics in democratic countries and how political decisions within countries affect conflicts worldwide. Hunter is available to speak with media about this important topic - simply click on his icon to arrange an interview today.