Experts Matter.
Find Yours.
Search experts on 45,000+ topics.
Featured
Global experts with a broad range of areas of expertise.
Connecting credible expert sources & academic research
ExpertFile is a trusted resource for journalists, industry, funding agencies and government policymakers looking for fresh perspectives and innovative academic research.
Spotlights
Read expert insights on a wide variety of topics and current events.
Tulane expert lauds new 'cutting edge' hemophilia treatment
A new treatment that helps people with hemophilia A maintain higher levels of a crucial blood clotting factor with fewer treatments is a victory for patients, according to a new editorial in The New England Journal of Medicine this week by Dr. Cindy Leissinger, director of the Louisiana Center for Bleeding and Clotting Disorders at Tulane University School of Medicine. An estimated 20,000 people in the U.S. have hemophilia A, including almost 300 in Louisiana. Those with hemophilia A lack clotting factor VIII in their blood, which can lead to painful and sometimes life- and limb-threatening bleeding. The Food and Drug Administration fast-tracked a potential new therapy, efanesoctocog alfa, in 2021, and researchers published the results of their study in the Journal this week. The study shows the treatment helps patients maintain higher levels of the clotting factor VIII with only one infusion a week. Patients currently need two to three infusions a week with existing therapies that don't prevent all bleeding. "Efanesoctocog alfa offers much better protection against bleeding with a more convenient dosing schedule for patients," Leissinger said. "Most hemophilia patients administer their own intravenous infusions of clotting factor, so reducing infusions from three times a week to once a week is a big help for patients." Hemophilia is a rare disease but the burden of treatment for patients and society has been disproportionately high owing to the intense nature of therapy and its cost, Leissinger wrote in the Journal. In a crowded field of transformative therapies that have recently been approved, are under review or in late-stage clinical trials, efanesoctocog alfa stands out as a winner that could soon make life easier for the patients Leissinger sees at Tulane. Although the Tulane center was not a part of the efanesoctacog alfa trial, Leissinger notes that other new therapies are being studied here, including a gene therapy trial that has the potential of a cure or "near-cure" for some patients with hemophilia. "Because hemophilia is a rare disease, these kinds of advances are made only because most patients are willing to participate in research and volunteer for trials of new therapies," Leissinger said. "The future for patients with hemophilia has never looked brighter thanks to cutting edge research and to the patients who are willing to be part of that research."
U.S. economic challenges not expected to derail 2023 charitable giving
Church Mutual® survey finds more than half of Americans expect to maintain or increase their donations in the new year; uncovers giving trends by generation MERRILL, Wis. – Even with the looming threat of rising inflation, a potential recession and corporate workforce reductions, Americans remain steadfast in charitable giving. In its new Risk Radar Report – Charitable Giving in America1, Church Mutual Insurance Company, S.I. (a stock insurer)2, an insurer of nonprofits, schools, camps and houses of worship, found more than half of Americans (53%) expect to maintain their 2022 charitable donations/giving behavior in the new year. Moreover, 10% expect to increase the amount they're giving to charity in 2023. "Nonprofits, schools, camps and houses of worship rely on the selfless generosity of others to fulfill their missions," said Nicole Jolley, Church Mutual's assistant vice president – Nonprofit and Human Services. "Of the 71% we surveyed who currently donate to charity, 63% expect to maintain or increase their giving in 2023. That's encouraging news for purpose-driven organizations nationwide since a decrease in donations can put many organizations at risk. Twenty-five percent of survey respondents plan to reduce their donations in 2023. Reasons cited include concerns about their ability to make routine payments (house, car, etc.), job stability and financial capacity to give to charitable causes. Giving Trends by Generation Risk Radar Report also uncovered several key expected giving trends by generation, including: Most Baby Boomers (65%) anticipate making no changes to their charitable giving in 2023. Members of Generation Z (31%) are most likely to decrease charitable giving in 2023, followed closely by Generation X (30%). Millennials (15%) are most likely to increase charitable giving in 2023. 2023 Giving Expectations "Given that older generations are often more established financially than younger generations, it makes sense that we see differences among charitable giving plans for 2023," said Jolley. "Moreover, it's encouraging that Generation Z (11%) and Millennials (15%) surpass Baby Boomers (7%) and Generation X in increasing their expected level of giving for the new year." In terms of earmarking their donations for certain types of organizations, Risk Radar found that Generation X is the most likely to donate to houses of worship; Generation Z to schools; Millennials to camps; and Baby Boomers to other nonprofits. Charitable Givers Prefer Tried-and-True Donations Methods Even with the proliferation of online and mobile/app-based giving methods, Risk Radar found that most charitable givers are sticking with tried-and-true methods. Seventy percent of those who donate do so via delivering cash or a check in person or through the mail. In fact, in-person cash and checks are the preferred donation method even for tech-savvy Generation Z. Said Jolley, "Many nonprofits, schools and houses of worship have been operating under the assumption that donations have been increasingly moving to online and mobile platforms. However, the data shows that's not the case. Organizations need to remain flexible in how they solicit and accept donations to maximize their fundraising potential." Fundraising Tips Even with the majority of Americans maintaining or increasing their charitable giving in 2023, Church Mutual has three key tips for nonprofits, schools, camps and houses of worship looking to increase donations in the new year: Offer multiple platforms/channels for accepting donations – and don't discount traditional methods such as in-person cash/check delivery. Use potential economic downturns or challenges as opportunities to ramp up fundraising activity – consumers still expect to donate to the organizations and causes that are important to them, and a meaningful number are actually looking to increase their contribution level. Consider generational differences and preferences (e.g., financial security, purpose-driven orientation) when reaching out to perspective donors – personalization is key. As always, when working with donations it's increasingly important to continue protecting organizations from theft. Donors should always know the authorized methods of giving so they're not caught by a scam attempt while organizations themselves should keep up to date on theft and cybersecurity trends and have measures in place to prevent unauthorized access. Additional theft and cybersecurity safety resources can be found at: About Risk Radar Report Charitable Giving in America is the latest in Church Mutual's Risk Radar initiative that uses proprietary, primary research to gather key, forward-looking insights for nonprofits, schools, camps and houses of worship, helping them maximize opportunities and minimize risk. Risk Radar Report – Charitable Giving in America surveyed 865 Americans (18+). About Church Mutual Church Mutual Insurance Company, S.I., founded in 1897, offers specialized insurance for religious organizations of all denominations, public and private K-12 schools, colleges and universities, senior living facilities, secular and non-secular camps and conference centers, and nonprofit and human services organizations throughout the United States. Church Mutual markets most lines of commercial property and liability insurance, including multi-peril, workers' compensation and commercial auto insurance. In addition to insurance, Church Mutual provides a spectrum of value-added solutions that benefit its customers. Church Mutual holds the following honors: • A.M. Best Company "A" (excellent) rating. • Wisconsin 75 Top Private Company by Deloitte US, 2016, 2017, 2018, 2019, 2020, 2021 and 2022. • Wisconsin 75 Distinguished Performer: Innovation by Deloitte US 2019. • 2021 Gallup Culture Transformation Award recipient. • 2022 Social Equity and Community Empowerment Property and Casualty Company Award recipient from the American Property Casualty Insurance Association. • 2020 Women and Diversity Award recipient from the American Property Casualty Insurance Association. • Elite 50 Internship Award recipient from Rising Insurance Star Executives. • Futuremakers Partner by Wisconsin Technical College System. • Celent Model Insurer for innovation and emerging technologies. • Award in Innovation for entrepreneurialism and innovation by National Association of Mutual Insurance Companies. # # # 1 Church Mutual Insurance Company, S.I. conducted an online survey through SMS Research Advisors, The Church Mutual Risk Radar Report – Charitable Giving in America, in November 2022, with a nationally representative sample of 865 adults aged 18+. 2Church Mutual is a stock insurer whose policyholders are members of the parent mutual holding company formed on 1/1/20. S.I. = a stock insurer.
Got Expertise to Share?

Join leading professionals already using ExpertFile's easy to use Platform for showcasing your organization's experts and their insights on your website...and to the world.
Cancer Program Earns Reaccreditation From the Commission on Cancer
Report cited zero deficiencies and highlights leadership, innovative programs and strong research program The Commission on Cancer, a quality program of the American College of Surgeons, has granted three-year reaccreditation to the cancer program at ChristianaCare's Helen F. Graham Cancer Center & Research Institute, one of the original National Cancer Institute Community Cancer Centers Program sites in the U.S. ChristianaCare has received accreditation since 1951. To earn accreditation, a cancer program must meet 34 quality care standards, be evaluated every three years through a survey process and maintain levels of excellence in the delivery of comprehensive patient-centered care. The Commission cited zero deficiencies during its site visit and in its final report. "Earning this prestigious accreditation with no deficiencies cited is a testament to the unparalleled expertise and quality of care our entire team at the Graham Cancer Center provides to our patients and community across the continuum of cancer care," said Nicholas Petrelli, M.D., Bank of America Endowed Medical Director of the Helen F. Graham Cancer Center & Research Institute. "Patients in the communities we are privileged to serve can be assured of groundbreaking cancer treatments, innovative technology, state-of-the-art research, prevention, education and the most caring, dedicated team anywhere." "Innovative programs that address community need" The Graham Cancer Center was recognized in the reaccreditation report for taking a multidisciplinary approach to treating cancer as a complex group of diseases that requires consultation among surgeons, medical and radiation oncologists, diagnostic radiologists, pathologists and other cancer specialists. This multidisciplinary partnership results in exceptional patient care. In its performance report, the Commission on Cancer praised the Graham Cancer Center's leadership that has built a "culture of continual process improvement across all areas from prevention, screening, treatment and support for the patient." It highlighted "innovative programs that address community need," such as its on-site primary care practice and its Oncology Express Unit, which offers urgent care for patients with advanced disease. The report also stated that the "research trial offerings are a strong point." Clinical trials test new drugs and combinations of treatments, as well as new techniques using surgery, radiation therapy, gene therapy, immunotherapy and biologics. ChristianaCare is among the national leaders in cancer clinical trials; patient enrollment rates into clinical trials at the Graham Cancer Center are at 29% which is seven times the national average. A national standard for accreditation The Commission on Cancer accreditation program provides the framework for the Graham Cancer Center to improve its quality of patient care through various cancer-related programs that focus on the full spectrum of cancer care including prevention, early diagnosis, cancer staging, optimal treatment, rehabilitation, life-long follow-up for recurrent disease and end-of-life care. When patients receive care at a Commission on Cancer-accredited facility, they also have access to information on clinical trials and new treatments, genetic counseling and patient-centered services including psycho-social support, a patient navigation process and a survivorship care plan that documents the care each patient receives and seeks to improve cancer survivors' quality of life. Like all Commission on Cancer-accredited facilities, the Graham Cancer Center maintains a cancer registry and contributes data to the National Cancer Database, a joint program of the Commission on Cancer and American Cancer Society. This nationwide oncology outcomes database is the largest clinical disease registry in the world. Data on all types of cancer is tracked and analyzed through the database and used to explore trends in cancer care. Cancer centers, in turn, have access to information derived from this type of data analysis, which is used to create national, regional and state benchmark reports. These reports help facilities with their quality improvement efforts. Established in 1922 by the American College of Surgeons, the Commission on Cancer is a consortium of professional organizations dedicated to improving patient outcomes and quality of life for patients with cancer through standard-setting, prevention, research, education and the monitoring of comprehensive, quality care. There are currently more than 1,500 Commission on Cancer-accredited programs in the U.S. and Puerto Rico that diagnose and treat more than 70% of all patients newly diagnosed with cancer.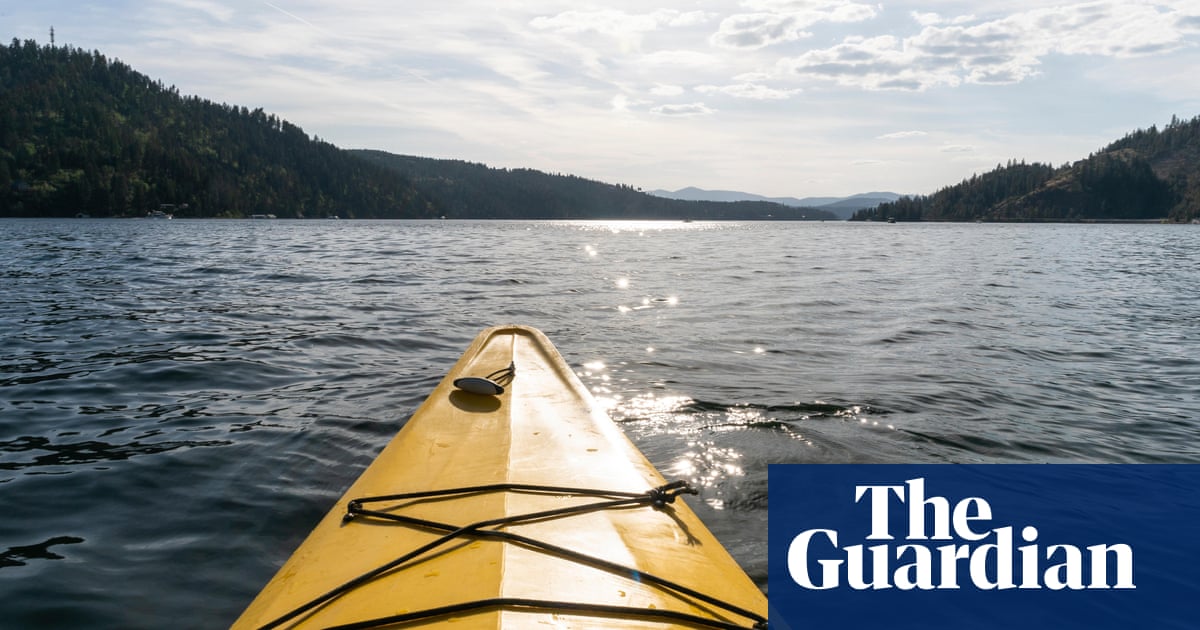 Upcoming Supreme Court ruling could dramatically limit Clean Water Act, Tulane expert says
The U.S. Supreme Court could soon rule on a challenge to the Clean Water Act, dramatically affecting the quality of the nation's waterways. Haley Gentry, a water law expert at the Tulane University Law School, says that if the high court's conservative majority curtails the scope of the law, states will have to navigate significant changes and overcome legal barriers to maintain protections for waters and wetlands. The case, Sackett v. EPA, challenges federal authority to regulate certain waters and wetlands under the Clean Water Act. Filed 12 years ago, the litigation has touched on such topics as toxic pollution, states' authority over land use and commercial development. "Because a significant number of states have statutory or regulatory limitations within their water quality legislation, changes at the federal level could dismantle long-standing protections to waters and wetlands traditionally afforded by the Clean Water Act," said Gentry, Senior Research Fellow at the Tulane Institute on Water Resources Law & Policy. The Institute provides law and policy analysis to decision makers and the public to ensure that water and the ecosystems it supports are maintained for future generations while providing for the needs of people. It recently released a paper titled "Supreme Consequences: Anticipating Barriers to Clean Water Act Administration at the Federal and State Levels Following Sackett V. EPA." The paper was authored by Senior Research Fellow Haley Gentry under the supervision of Director Mark Davis and Assistant Director Christopher Dalbom. The paper provides a legal analysis as it relates to the history of the Clean Water Act and current state water quality laws. The Institute found a variety of immediate and long-term challenges that would arise if the Court alters the standard for what constitutes "Waters of the United States," or WOTUS, under the Clean Water Act. The discussion focuses on state-level water pollution laws, amicus briefs for Sackett, and administration of federal programs to shed light on how the coming decision could present challenges to maintaining existing protections. "Because a significant number of states have statutory or regulatory limitations within their water quality legislation, changes at the federal level could dismantle long- standing protections to waters and wetlands traditionally afforded by the Clean Water Act and other programs that are tied to WOTUS," Gentry said. "The main purpose is to inform stakeholders of potential outcomes and barriers to state regulation and related water quality issues." Heightened concerns over the effects of climate change, from natural disasters to water supply to public health, play a central role in the issues surrounding Sackett. Due to the wide variety of state approaches to water quality regulations, multiple questions could arise in the immediate aftermath of a Sackett decision that shrinks the scope of WOTUS. For example, political approaches and responses will vary by state and branch of state government as evidenced by competing views among governor, legislators and agency leaders. Also, if the Court announces an opinion inconsistent with the newest Clean Water Act regulations, it would almost certainly by challenged by a coalition of states and regulated industries, Gentry said. "Any action taken, whether it be protective legislation, assumption of federal programs, or a reduction in water quality protection, would create different outcomes both within states and across watersheds. "Regardless of the outcome," she said, "the coming decision will affect state and federal governments' ability to plan for a future riddled with environmental uncertainty."
Aston University researchers collaborate with biotechnology start-up to develop drugs to tackle irreversible lung disease
• Researchers in the School of Biosciences partner with preclinical-stage biotechnology start-up company to develop drugs for fibrotic diseases • Professor Martin Griffin and team develop TG2 inhibitors to help treat a serious chronic lung disease called idiopathic pulmonary fibrosis. • Isterian Biotech is part of Cambrian BioPharma who have been working with Aston University since 2019. Aston University scientists are working with start-up company, Isterian Biotech, part of Cambrian BioPharma, to develop novel drugs to treat fibrotic diseases such as lung disease. The focus of preclinical-stage biotechnology company Isterian Biotech is on developing novel drugs to stop or reverse the pathological accumulation of crosslinked proteins commonly observed in all major organs with age. As we age a chronic increase of crosslinked proteins occurs in the extracellular matrix (ECM), that surround, support, and give structure to the cells and tissues in the body. These crosslinked proteins are difficult for the body to degrade and over time can make organs stiff and dysfunctional, ultimately resulting in fibrosis. Reversing the accumulation of these pathological crosslinks will greatly contribute to reducing fibrosis. The start-up is working to develop small molecule inhibitors of transglutaminase 2 also known as TG2, which is one of the major crosslinking enzymes in the human body, that becomes more active during ageing - thus resulting in fibrotic diseases such as a type of lung disease known as idiopathic pulmonary fibrosis (IPF). Isterian President and Chairman of the Board, Georg C Terstappen, PhD said: "Isterian's strategy of combining rational drug design with efficient multiparametric profiling of synthesized small molecules has been both impressive and highly productive. Notably, for one of our highly potent and selective TG2 inhibitors, we have recently demonstrated efficacy in a mouse model of lung fibrosis for the first time. "Using this state-of-the-art approach to drug discovery combined with an impressive team gives us great confidence in the future of this novel company." IPF is a progressive, irreversible disease that is characterized by pathological crosslinking of extracellular matrix (ECM) proteins (a large network of proteins and other molecules that surround, support, and give structure to the cells and tissues in the body) leading to excessive deposition of collagen. This means that in IPF scar tissue or fibrosis builds up around the air sacs (alveoli) in the lungs and reduces the ability to transfer oxygen that is breathed into the blood, resulting in severe restriction of lung capacity and function. IPF is the most common form of pulmonary fibrosis. The disease affects between 200,000 and 300,000 people globally. Statistics from the charity Action for Pulmonary Fibrosis suggest there are about 30,000 people living with IPF in the UK with an estimated 6,000 new cases of the condition each year. The disease usually develops in people aged 70 and older and is more common in men. But it can occur in younger individuals, particularly if there is a family history of idiopathic pulmonary fibrosis. The company was founded by capitalizing on over 35 years of scientific research from the laboratory of Professor Martin Griffin and his team Dr Dan Rathbone and Dr Vivian Wang at Aston University. Their work with small molecule inhibitors selective for TG2 has demonstrated reduction of fibrosis in multiple organs in a number of animal models. In 2019, Aston University partnered with Cambrian to form Isterian Biotech with a mission to develop safe and effective TG2 inhibitors to treat Idiopathic pulmonary fibrosis (IPF), a devastating fibrotic disease of the lung. Professor Martin Griffin, Biosciences Research Group, Aston University said: "We are delighted to continue our work with Isterian researching how we can further develop TG2 inhibitors to help tackle this awful disease." CEO of Cambrian BioPharma, James Peyer, commented: "As Cambrian continues on its mission to build medicines that will redefine healthcare in the 21st century, we are very thankful to find brilliant scientists such as Martin and his team that are willing to break the mold. Isterian and its work to reduce fibrosis are a perfect fit alongside the other pipeline companies our team has announced in 2022." The company's current pipeline includes an advanced preclinical-stage TG2 inhibitor for inhaled administration and several structurally unrelated back-up compounds for the treatment of IPF. For more information about the School of Biosciences at Aston University, please visit our website.
Our plastic brains: the wonderful world of wiring, waves and wandering – livestreamed public lecture
Aston Institute of Health and Neurodevelopment to host fourth in a series of livestreamed public lectures Lecture to explore Dr Stuart Greenhill's research into how the making and breaking of connections in our brains leads us to learn new skills and new information and how it affects neurological conditions such as epilepsy and schizophrenia The one-hour livestream will be followed by a Q&A and round table discussion. Aston Institute for Health and Neurodevelopment (IHN) will host its next livestreamed public lecture in the series Molecules to Minds with Dr Stuart Greenhill on Aston University's digital channel Aston Originals on Thursday 23 February. In the lecture 'Our plastic brains – the wonderful world of wiring, waves and wandering' Dr Greenhill will explore through his research how the natural process of making and breaking connections in our brains leads us to learn new skills and new information. He will explain how this process changes in neurological conditions such as epilepsy and schizophrenia. Dr Stuart Greenhill, senior lecturer in neuroscience, said: "Many of us will have heard of the concept of synaptic plasticity, but it's something that is often misunderstood and underestimated at the same time. "By gaining a better understanding of how our changing synapses shape the activity of our brains, we can make new insights into how we develop as children and young adults, and how this process can differ in certain neurological conditions. "I hope you can join me and hear more about how our brains are built and why a good night's sleep is the best revision technique." After the livestreamed lecture, Dr Greenhill and his host Professor Gavin Woodhall, co-director of IHN, will hold a 15-minute Q&A discussion, where audience members can ask questions. The livestream will take place at 16:00 – 17:00 GMT on Thursday 23 February on the Aston Originals YouTube channel. To register for this event please visit our Eventbrite page.
A.I. and Higher Education: The Rise of ChatGPT
ChatGPT. Maybe you've heard of it. Colleges and universities certainly have. It's the chatbot that uses A.I. to generate sentences based only on a brief prompt, writing anything from college-level papers to fanfiction. And as one might expect, the popular chatbot is taking the academic world by storm, raising questions about trust, academic integrity and even the future of college admissions. We turned to Seth Matthew Fishman, PhD, Assistant Dean of Curriculum and Assessment and associate teaching professor of Education & Counseling at Villanova University, to get his thoughts. Q. What makes ChatGPT different and why is it causing such a stir? Fishman. Of course, the use of chatbots is not a new debate in higher education. But ChatGPT and other similar free software certainly add a complex layer that we are only just now starting to have conversations about. There will be an ongoing debate about trust—who wrote the material we are reading? To what extent if any, will it impact faculty members? There are also A.I. digital images, graphics, and design—to what extent do these programs impact our creative arts and design programs? I think these fields will mostly embrace A.I., though I can see issues of copyright infringement and artist control/attribution. Q. How are other chatbots being used in academic settings? Fishman. A.I. use already impacts higher education. If you ask any faculty member teaching a foreign language that requires a translation, he/she will have tales of work submitted by students who use online translation software. But benefits do exist for students and faculty regardless—we're able to interact a bit more with others, reducing some language barriers. I expect we will see hundreds of articles about ChatGPT's impact on education; there are likely several dissertations underway, and I expect to see ChatGPT and similar software cited in papers and likely even in authorship groups. Q. What will the impact of ChatGPT be on the college application and admissions process? Fishman. I think we'll see conversations from college admissions professionals on the impact of ChatGPT on higher education admissions. For example, key components of college applications such as essays and writing samples may be impacted. And ChatGPT may also be used to write some rather good letters of recommendation. Q. What does the future hold? Will ChatGPT and similar A.I. programs maintain popularity? Fishman. I'm curious if A.I. will be used to generate employment cover letters. Additionally, many corporations already use A.I. to sift through candidate applications to narrow down their applicant pools. It may continue to transcend academia. I also expect to hear more from our philosophy and ethics experts to help us better understand the societal and educational implications of using A.I. in these ways. And these kinds of conversations will be had with our students to engage them as partners in the learning experience. We will probably generate new ideas and different perspectives from doing just that.
About Us RealTime Medical is a team of proven innovators in breakthrough radiology solutions serving physicians and healthcare providers. Our Story Since 2008, RealTime Medical (RTM) has served the radiology community as a leading provider of software and radiology collaboration services. The RTM radiology software platform, developed by clinicians, which utilizes advanced AI to deliver optimal workflow, workload balancing and first-of-a-kind multi-dimensional peer learning, delivering efficiency and quality improvements that advance patient care while reducing physician burnout. RTM software has been licensed by organizations including Accenture, GE Healthcare, and Agfa Healthcare. "As innovators, our single integration, workload balancing and orchestration layer have positioned us well to integrate a historically fragmented radiology reality, into a high-efficiency DI operations platform, take advantage of AI and to do so at scale" -Ian Maynard, P. ENG. MSc, MBA, CEO & CO-Founder at RealTime Medical. Meet RealTime Medical Learn more: www.realtimemedical.com #radiology #teleradiology #diagnosticimaging #realtimemedical #AI
The effects of social media on domestic terrorism - Our experts have the answers
There is no question social media has an impact on today's society. Worldwide there isn't much research available with empirical evidence showing its effect. Lance Hunter, PhD, associate professor in Pamplin College of Arts, Humanities, and Social Sciences and the Masters of Arts in Intelligence and Security Studies program at Augusta University recently was part of two studies that show evidence linking social media to political violence including domestic terrorism and civil conflict. The studies included over 150 countries and covered the time frame 2000 to 2019. "One of the things we found very interesting is the amount of time that people spend on social media on average within each country per year. It really does matter in affecting the amount of domestic terrorism within countries," said Hunter. While many are focused on what happens domestically, Hunter found that some countries have more social media usage as compared to the United States and have varying amounts of political violence within their countries. "When social media is dangerous is when it increases polarization. When it's used to spread disinformation that disinformation can have a polarizing effect on citizens around the world, and that polarization is associated with political violence." Even socio-economic factors can play a role in social media and its effect on people in a country. "Looking at our research and data and looking across democracies and non-democracies, different income levels of countries most developed, less developed, we see there is a noticeable effect that social media can really influence political violence, especially if it's used for disinformation purposes." He went on to add since their data ended in 2019, and there have been instances of violence in the U.S. since then, researchers may continue to speculate on the relationship between social media posts and the acts of domestic terrorism. Here's an excerpt from the journal's abstract in Behavioral Sciences of Terrorism and Political Aggression: Much qualitative research has drawn an association between social media and domestic terrorism, with the studies reaching different conclusions. However, few empirical studies have evaluated whether the surge in social media participation affects domestic terrorist events. Controlling for common explanations in the literature, we conduct a cross-national, time-series analysis of up to 151 countries from 2000 to 2019 to assess the impact of social media penetration on domestic terrorism. We find that greater social media penetration increases the likelihood of domestic terrorism in countries as it supports extremists' ability to recruit, mobilize, and train terrorists. Using mediation analysis, we also find that greater social media penetration amplifies online and political polarization, increasing the likelihood of domestic terrorism events. Our work indicates the possible mechanisms linking social media and domestic terrorism and the need to develop and apply appropriate counterterrorism strategies to mitigate terrorist operations. "There is a noticeable effect that social media can really influence political violence, especially if it's used for disinformation purposes. I think maybe it's just something to think about going forward for governments and citizens regarding how we should approach social media because I think with any type of technology, it can be used for good or for evil." While there are countries that try to limit certain social media platforms depending on what information is being transmitted, there will likely be ways around any restrictions put in place. "When you're thinking overall regarding social media, and we're thinking about communication over social media, is that individuals at times do have certain technologies that they can circumvent those controls at times. So it can be a cat and mouse game between the government and the citizens." Dr. Lance Hunter is an assistant professor of political science with a background in international relations. His research focuses on how terrorist attacks influence politics in democratic countries and how political decisions within countries affect conflicts worldwide. Hunter is available to speak with media about this important topic - simply click on his icon to arrange an interview today.