Experts Matter.
Find Yours.
Search experts on 45,000+ topics.
Featured
Global experts with a broad range of areas of expertise.
Connecting credible expert sources & academic research
ExpertFile is a trusted resource for journalists, industry, funding agencies and government policymakers looking for fresh perspectives and innovative academic research.
Spotlights
Read expert insights on a wide variety of topics and current events.
Hospital at Home: Understanding How It Works
As the ChristianaCare Hospital Care at Home program grows, we see the benefits of improving the way we deliver care to our patients. With each patient we care for, we are reminded that a big part of recuperating and getting better is not just physical but mental and emotional. Being home allows patient to visit with loved ones, cuddle with pets and sleep in their own bed. It also helps our health care providers better understand a patient's living environment, making it possible for us to provide the individual services they need. Q. What is hospital care at home?  A. I think of a virtual hospital as three components: a command center, technology and in-home care. The command center is a 24/7, 365-day- a-week center staffed by physicians, nurses, advanced practice clinicians and patient digital ambassadors. This team of health care providers is tethered to patients in the home by way of our technology. We give our patients a tablet that lists their daily schedule so they know who to expect in their home and the time our health care providers will arrive. It also allows them to contact the command center at any time by pressing a button. When they do that, a nurse appears on the screen right away. Edwin Bryson Sr. said ChristianaCare made it easy to treat his diabetes complications from the privacy and comfort of his own home. With hospital care at home, he said, "all I do is hit the button and a nurse comes on to assist me with anything I need. It was 24-hour service here, just like I was in the hospital." Technology also allows us to monitor patients' vital signs at home as we would in the traditional hospital setting. We use Bluetooth technology to upload that information into the electronic medical record. In-home care is made up of a team that goes into the home to deliver the services that a particular patient needs. This includes radiology (X-rays and ultrasound), blood tests, intravenous medications, physical therapy, occupational therapy and more. A licensed professional, such as a nurse, also visits the patient at home at least twice a day. Q. Who is eligible for hospital care at home? A. There are requirements for participation. Patients need to live within 25 miles from our Delaware hospital campuses which are in Newark and Wilmington. We also are looking for patients that meet our acute, inpatient level of care. So if they're in observation status, for example, they wouldn't be a good candidate. We also need patients who don't require continuous monitoring: If a patient has telemetry monitoring or if they're in the intensive care unit or a step-down unit, they would not be a good candidate. Our team works every day with caregivers at both Delaware hospitals to identify patients who would benefit from hospital care at home. Q. What are common sicknesses that can be treated at home? The first 20 patients we admitted into this program had 20 different diagnoses. But after treating more than 500 patients, the most common diagnoses that we see are cellulitis, sepsis, pneumonia, chronic obstructive pulmonary disease (COPD) exacerbation and congestive heart failure. Hospital at home may not be the solution for all patients, but in many cases it can help patients get better quicker and in a place where they most feel comfortable. As ChristianaCare strives for greater access to care, home may be where the health is.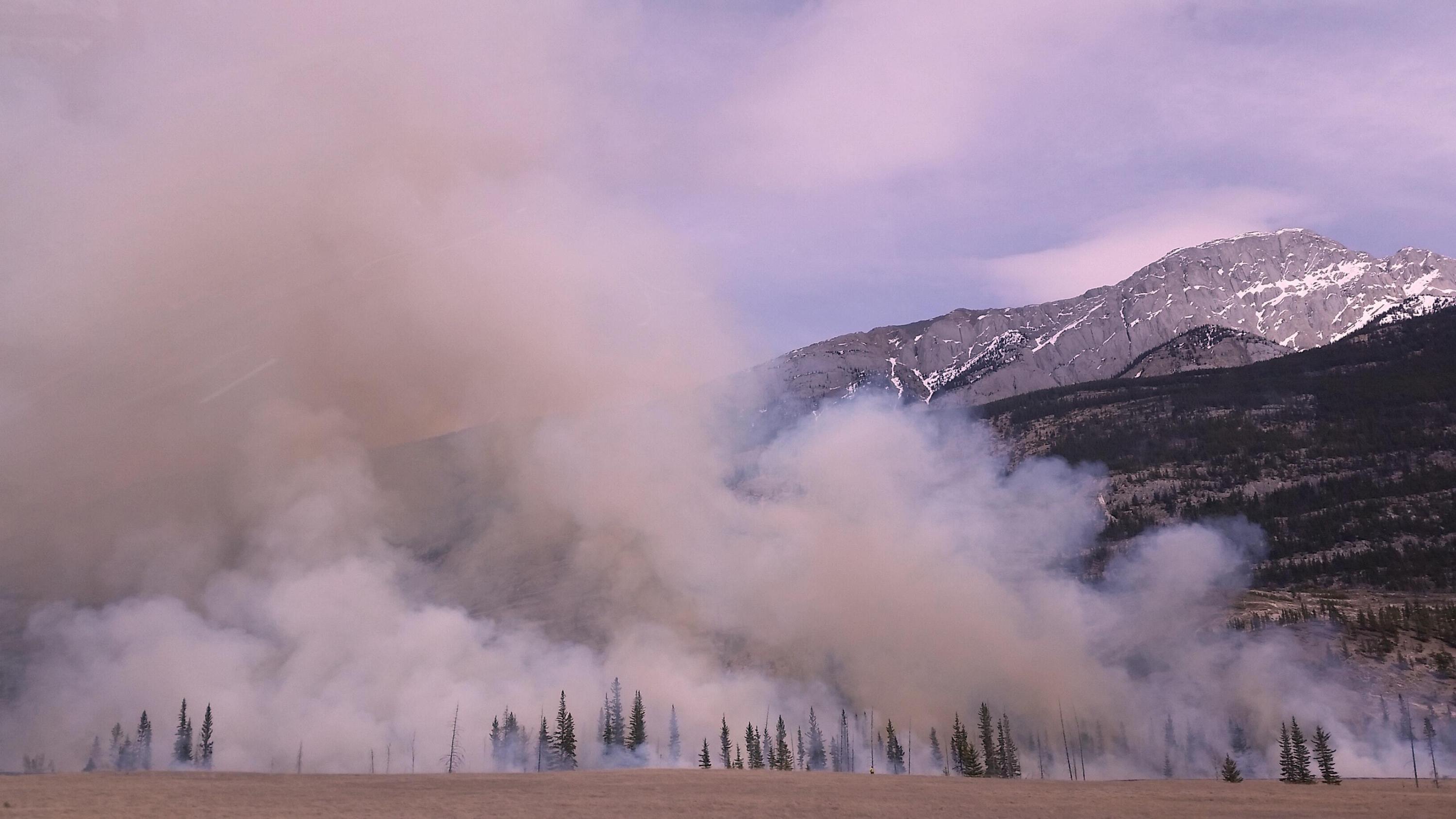 #Expert Q & A: Amid the Wildfire Haze, NJIT's Alexei Khalizov Explains What's in the Air
The soot that permeated the air in New Jersey and New York this summer — courtesy of massive wildfires in Canada — is exactly what a New Jersey Institute of Technology professor is studying to determine its impact on climate change. Alexei Khalizov, an associate professor of chemistry and environmental science, is partnering with Associate Professor Gennady Gor on the three-year project, which began last year and is supported by a $620,000 grant from the National Science Foundation. Specifically, they're examining the soot created by wildfires and the burning of fossil fuels in hopes of better predicting its impact on climate. Khalizov, who's been at NJIT since 2013, took time out from his research to explain what millions of residents of N.J. and N.Y. are experiencing as a result of the wildfires hundreds of miles to the north. Q: What's in the smoke? Small particles and some gas chemicals. These particles and chemicals were released by wildfires and they were picked up by the air mass and carried all the way to New Jersey from Canada. Those particles are extremely small: you can stack maybe a hundred of such particles across single human hair thickness. Q: Is breathing it the equivalent of smoking a pack of cigarettes? That would be a reasonable comparison. A cigarette is made of plant material. When it smolders and burns it releases particles that are very much like those particles from wildfires. Maybe the only difference is that the wildfires have no nicotine. But they have lots of other chemicals. Q: What factors contribute to the density of the smoke? Well, it's a major wildfire. It covers a huge territory in Canada. And the meteorology is such that this smoke is carried all the way from Canada to the U.S. without significant dilution. And due to that, the concentration of those particles is very high. Q: When did we last experienced something of this magnitude? We had some Canadian and Alaskan wildfires a few years ago. And air mass transport brought the smoke all the way to New Jersey, but it wasn't as bad as what we are observing today. Q: What about in terms of EPA standards? The Environmental Protection Agency has a list of criteria pollutants. One of those pollutants is particles smaller than 2.5 microns. And typically, if the concentration of those particles exceeds 35 micrograms per cubic meter, the air is considered unhealthy. When I looked at the map of pollution today (June 7, 2023), it showed that throughout the majority of New Jersey, the concentration is around 90 micrograms, which is two to three times higher than this unhealthy threshold. And actually, there is a location, I believe it's around Paterson, where the concentration is 140 micrograms, which is four to five times above the threshold. Q: Can the wildfires in South Jersey be contributing to this? It's possible, but probably it's not a major contribution. Also, if you look at the wind pattern, it's probably not a major factor at all. Q: Why is wind unable to disperse the smoke? For the wind to disperse the smoke, one needs to mix clean air with all this contaminated air and the amount of contaminated air is so high that there's no clean air around to actually produce any dilution. Q: Why is there so much haze? It's because of the continuous inflow of air, which is contaminated by emissions from the wildfires. The haze itself has a relatively short lifespan. Q: How does temperature change affect the smoke? If the temperature increases that may accelerate the rate of some chemical reactions that will also be accelerated by the sunlight. And that's one reason why the smoke that was released in Canada is not exactly the same smoke that we experience in New Jersey. As this haze is traveling over three to six hundred miles, it undergoes a number of chemical reactions and even the smell changes. You know how freshly released wood smoke smells — it's actually pretty pleasant. What we're smelling now, it's not pleasant at all. That's the result of those chemical reactions, which makes this even more unhealthy. Q: Will rain immediately clear the smoke? Yes, it will. If we could have rain, then the rain would remove the majority of these particles. And in fact, I believe we've been experiencing the smoke for several days, almost a week now. It would go up and decrease. And we've had several rains and those rains did really clear out some smoke. Q: What can we do individually and collectively to protect ourselves? We can help ourselves by staying indoors and wearing masks if you have to go outside. Certainly, exercising outside is not a good idea even while wearing a mask. Also, if you have a central air conditioning system, you can turn on the fan to run the air through the filter, which will remove some of these particles. It depends on what kind of filter you have — high efficiency or regular. Q: What kind of mask? Make sure that it's an N-95 mask, not a surgical mask. A surgical mask is not is not going to help you at all. Q: How does what we're experiencing relate to your research? My collaborator and I received a major grant from the National Science Foundation to study the particles released by combustion. As they travel through the air, they change both in shape and in composition. And these changes affect their toxicity and they affect their impact on climate. These particles actually are one of the warming agents. So, we hope that within about three years of working on this project, we'll be able to explain better what happens and then modelers will be able to predict the impacts of such events with better accuracy. Looking to know more - we can help. Alexei Khalizov is available to discuss this important topic with media - simply click on his icon now to arrange an interview.
Got Expertise to Share?

Join leading professionals already using ExpertFile's easy to use Platform for showcasing your organization's experts and their insights on your website...and to the world.
From Sci-Fi to Reality: Nanoscale Materials Pave the Way for High Precision Disease Treatment
Imagine being able to create something smaller than the size of a single strand of hair that can help treat cancer at the cellular level. Sounds like something out of a science fiction novel or movie, right? Wrong.  Emily Day, with the Department of Biomedical Engineering at the University of Delaware is doing just that.  Her lab innovates nanomaterials (materials with single units measuring  between 1 and 100 nanometers) that enable more high precision treatment of cancer, blood disorders and other diseases. She also studies how these nanoparticle interact with with our bodies on both the subcellular-level and whole-organism level. Day has been recognized with an NSF CAREER Award along with dozens of other awards and grant honors. She is available to talk about her research and can be contacted by clicking her profile. 
Church Executive talks with Church Mutual® about why you should start prepping for winter now
Last winter, houses of worship across the country (including in southern states) were caught off guard and experienced damage and disruption from water-related incidents due to snow and cold, including frozen or leaking pipes. Although summer just wrapped up, now is a good time for worship facilities to start preparing for winter in case repairs or upgrades require approval from the board or leadership.
Widening rift with Canada puts India's relations with the West at risk
Relations between India and Canada continue to devolve after Canadian Prime Minister Justin Trudeau accused India of playing a part in the assassination of a Sikh activist on its home soil. Following India's denial, both countries expelled senior diplomats. In a new video posted on his YouTube channel, Professor Muqtedar Khan said relations are spiraling toward a dangerous place. And, he added, if the situation continues to devolve, it could have a major impact on India's relations with the entire Western world. Khan, a professor of political science and international relations, is an expert on issues surrounding U.S. foreign policy in the Muslim World as well as national security and counter-terrorism.  He can also discuss: The Khalistan Movement: The Sikh separatist movement that has taken many lives since the 1980s including the assassination of India's former PM Indira Gandhi. How Canada's large Sikh population 770,000 (2.1%) makes it a hotbed of Sikh activism. In 1985, Canadians Sikh exploded an Air India flight from Montreal to London killing 329 people The assassination of Hardeep Singh Nijjar and its diplomatic fallout. The dispute between Canada and India is over the killing of Nijjar, a Canadian Sikh who was organizing an illegal referendum on separatism. Khan is the author of "Islam and Good Governance: A Political Philosophy of Ihsan." Video of Khan discussing the concept of Ihsan can be found here. He has also drawn a large following with his "Khanversations" channel on YouTube.  To schedule an interview, click on the contact button found in his ExpertFile profile.
The power of streaks: How apps like Snapchat and Wordle keep users hooked
There's a reason why kids and adults alike become hooked on apps like Snapchat and Wordle: The irresistible pull of the streak. There's also a reason why so many apps are successful in hooking users: According to recent research co-authored by Jackie Silverman, assistant professor of marketing at the University of Delaware, the streak is as important as the app or activity itself. In her collection of studies, "On or Off Track: How (Broken) Streaks Affect Consumer Decisions," published in April in the Journal of Consumer Research, Silverman found that: Companies now can track consumers' behaviors on their platforms, and in turn tell consumers about their past behaviors. I study how one apparent pattern shown through such tracking - a streak, or 3+ consecutive behaviors - affects consumer decisions. Highlighting streaks can create a new source of motivation; people are more likely to continue a behavior when they are told they have a streak, versus not. On the flip side, highlighted broken streaks are especially demotivating and decrease engagement in the behavior. These effects occur because consumers have a goal of keeping their streaks (as highlighted on these platforms) alive. To help mitigate the negative effects of broken streaks, companies can de-emphasize broken streaks or allow for consumers to do an action to repair their streaks. To quickly arrange an interview to speak with Silverman, simply click on the "contact" button on her profile.
#Expert Insight: Let's Talk About Maternal and Postpartum Health
With increased maternal mortality rates in the news, and births involving inductions and c- sections on the rise despite their risks, Elizabeth Johnson-Young asks: 'What communication choices and strategies do women use after a negative birth experience?' Many women define certain aspects of childbirth as traumatic – from a mother or child's life being put at risk to a host of less serious circumstances that can cause an unfavorable natal experience – and that can pose a threat to mental health. Who will they trust next when it comes to their maternal healthcare and their future decisions regarding birth? Johnson-Young's project, "Birth, Trauma, and Communicating Maternal Health," uses in-depth interviews of women who define their birth experience as difficult or traumatic. It focuses on choices and perceptions, and discusses the potential outcomes of listening, language and support. This is an important topic for health care providers, families and mothers and if you are looking to know more - then let us help. Dr. Elizabeth Johnson-Young is a published expert on health communication, especially maternal and family health. She is ready to help if you are looking to cover this topic - simply click on her icon now to arrange an interview today.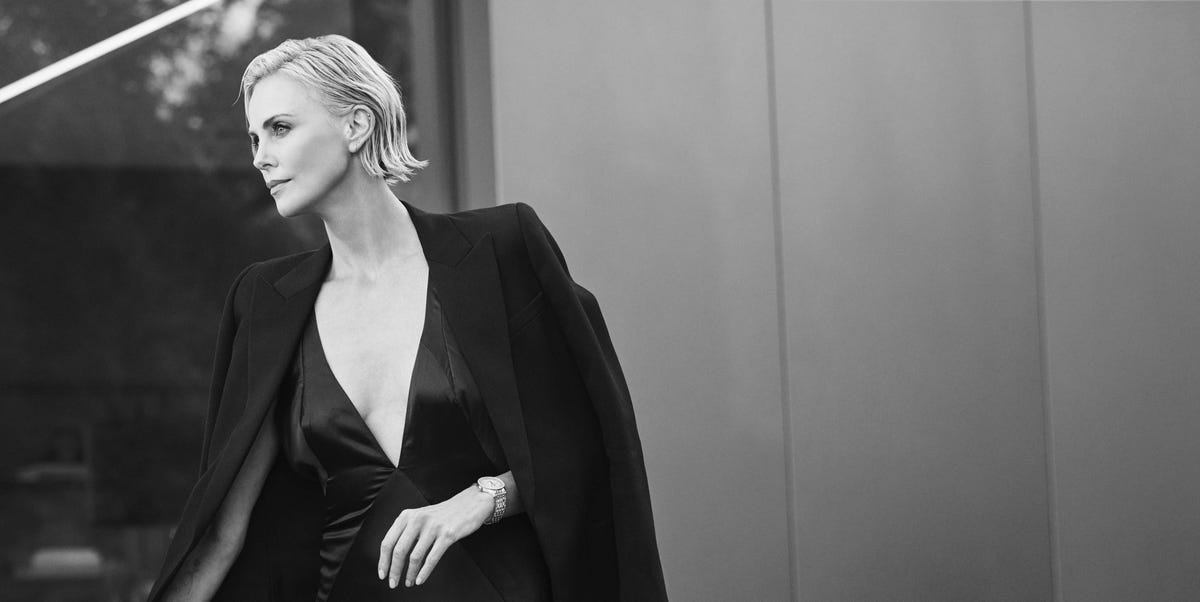 Imposter Syndrome: Am I Good Enough? Am I Smart Enough?
Have you ever asked yourself any of the following questions: "Can I do this?" "Do I deserve this?" "What happens when others find out I don't know what I'm doing?" If so, you're not alone. More than 70% of people (including many great leaders!) have feelings of imposter syndrome. Alex Dunn, who teaches principles of management, organizational behavior, human resources, and life and career development at UMW, shows others how to recognize, redirect and overcome feelings of imposter syndrome to achieve success. Her recent workshop – "Do I Deserve This? Recognizing and Using Imposter Syndrome as Fuel for Your Future" – aimed to help participants rise above feelings of inadequacy when applying for, and carrying out, jobs and other opportunities. Looking to know more? Our experts can help. Alexandra Dunn is available to speak with media about imposter syndrome - simply click on her icon now to arrange an interview today.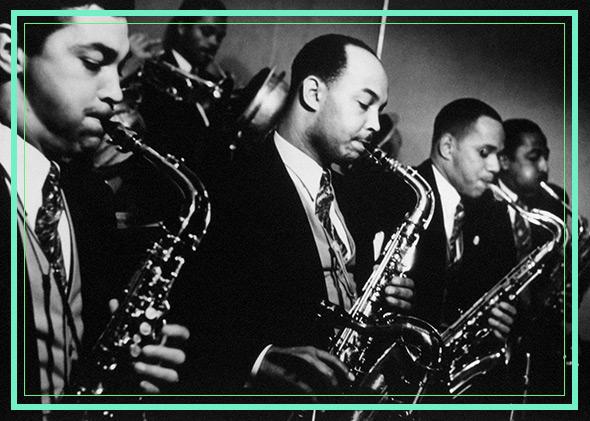 Too Cool for School? Our #experts can help with a history lesson in hipness
Who decides what's "cool?" What have been the criteria over the years for rising to the ranks of "hot," "phat" or "lit?" Colin Rafferty teaches a course that delves into the elusive but ever-so-attractive notion of being deemed "cool." The syllabus examines this coveted quality and the entities described by it in historical and contemporary contexts, from its roots in the post-WWI jazz-age to rappers and TikTok. "The Idea of Cool" uses books, music and movies to explore what and who rises to the top of popular opinion and why. "I am decidedly not cool," said Rafferty, who describes himself as a middle-aged man who owns a book of crossword puzzles. "But I find cool to be a fascinating thing." Colin is available to speak with media about "The Idea of Cool" and his very cool work . Simply click on his icon to arrange an interview.