Experts Matter.
Find Yours.
Search experts on 45,000+ topics.
Featured
Global experts with a broad range of areas of expertise.
Connecting credible expert sources & academic research
ExpertFile is a trusted resource for journalists, industry, funding agencies and government policymakers looking for fresh perspectives and innovative academic research.
Spotlights
Read expert insights on a wide variety of topics and current events.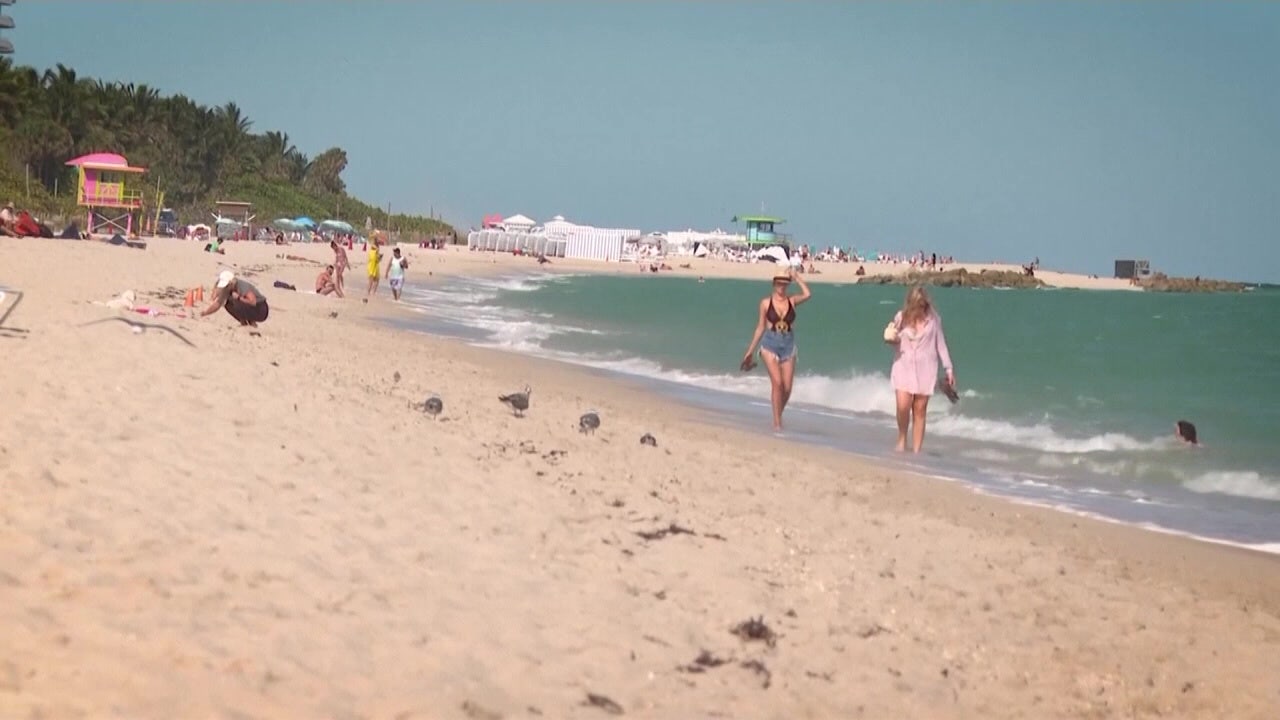 Will tourism bounce back as the Sunshine State gets ready for a post-COVID return?
The COVID-19 pandemic wreaked havoc on the globe, leaving few industries untouched in its wake. Florida's tourism industry was hit particularly hard, with resorts shuttered and millions of visitors to the Sunshine State canceling their vacation plans. In fact, it's estimated Walt Disney World lost more than $7 billion in 2020, all because of COVID. But with Florida back open and visitors returning, what's next for hospitality and tourism? And how will organizations handle staffing, pricing, inflation and other issues? If you are a journalist looking to cover the tourism sector in Florida, let us help. Peter Ricci is a clinical associate professor and director of the Hospitality and Tourism Management program in FAU's College of Business. He is a hospitality industry veteran with more than 20 years of managerial experience in segments including food service, lodging, incentive travel and destination marketing. Peter is available to speak with the media. Simply click on his icon to arrange an interview.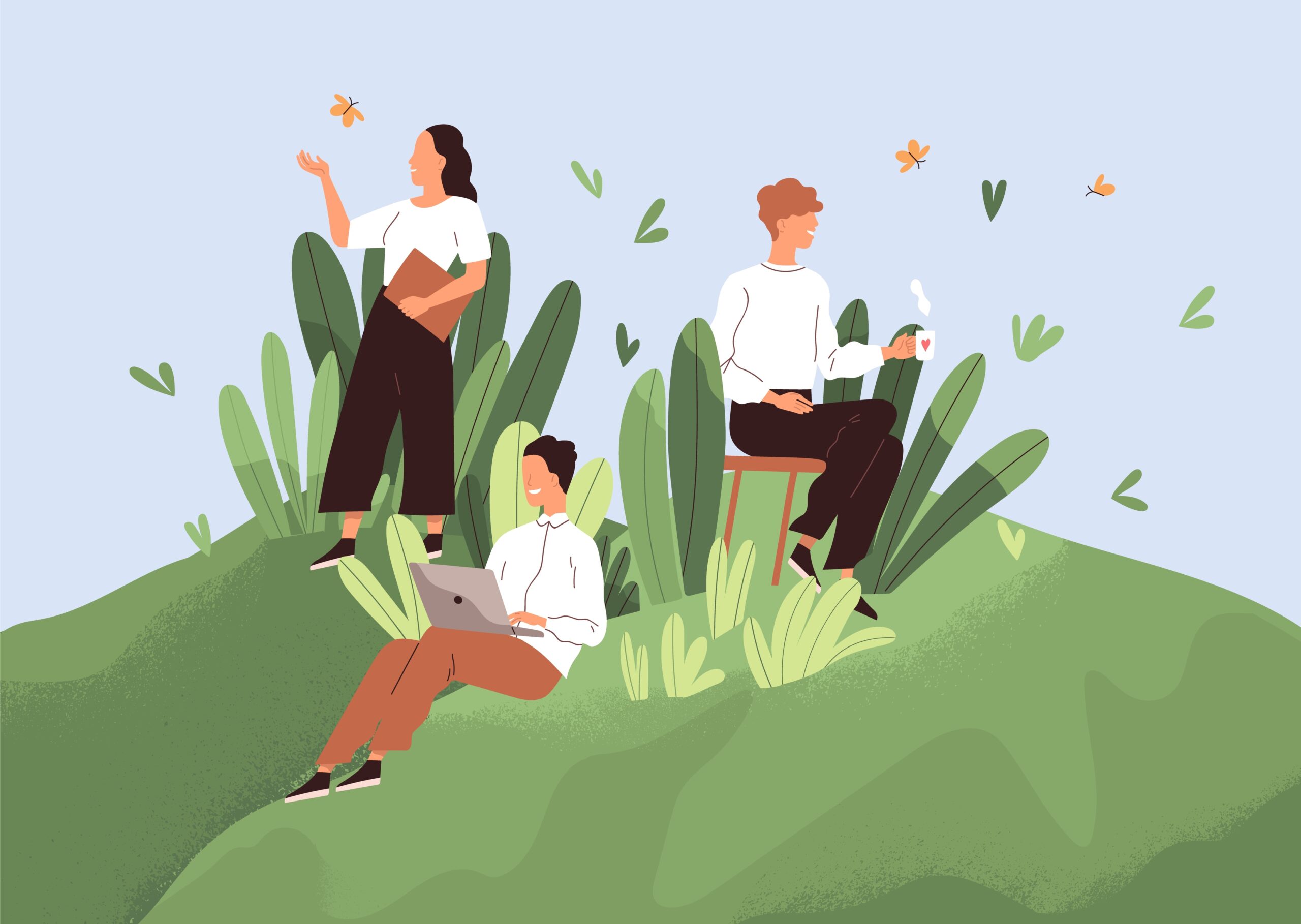 In a post-COVID workplace, do employees hold the cards when it comes to work-life balance?
For the most part, COVID-19 is in the rearview mirror for the businesses, restaurants and workplaces it played havoc with for the better part of two years. As Americans pivot back to normal, there are a few things the pandemic may have changed for good. How we work and the dynamics of the traditional American workplace are likely among those permanent changes. For some Americans, the novelty of working from home may shift back to the traditional workplace, but experts say that is dependent on industry, job roles and location. Meanwhile, some employers are now realizing the benefits and efficiencies of working from home with less rigid 9-5, Monday-to-Friday schedules. Employees are working more, costing less and still delivering. The new workplace is a topic that is top of mind. Work-life integration is quickly becoming part of policy and procedure for employers as it remains a priority for employees. "Some employers simply don't have a choice," said Melissa Furman, a leading management consultant and lecturer in the James M. Hull College of Business at Augusta University.  "If they are not recognizing the needs of their employees, they are going to have a hard time recruiting and retaining employees. 'Work-life balance' is a dated term that is recognized by the older generations.  "The younger generations are seeking 'work-life integration' and in some cases view their jobs as 'side hustles' to support their career of 'life.'" There are many different mindsets present in the workplace and employers need to better understand the needs and preferences of their employees and "one size does not fit all," adds Furman. "This environment has created some new/unique challenges for organizational leaders." There are a lot of questions to consider when it comes to how America adapts to the new working environment, and if you are a journalist covering this topic, that's where Augusta University can help. Furman is a respected leader in management with over 20 years of business coaching, mentoring and higher education administration. She's available to speak with media; simply click on her icon to schedule an interview today.
Got Expertise to Share?

Join leading professionals already using ExpertFile's easy to use Platform for showcasing your organization's experts and their insights on your website...and to the world.
Regulatory expert and former SEC economist on Elon Musk bid to buy Twitter
Joshua White, assistant professor of finance, is available for commentary on Elon Musk's bid to buy Twitter. Josh is a former financial economist for the Securities and Exchange Commission and is an expert in regulation. Josh can speak to: The impact on shareholders, the board's response, Musk's strategy for the offer and the SEC's concerns Concerns raised about the delay in Musk filing the required SEC form and that he filed the incorrect form, as well as speculation that his hostile bid will raise further scrutiny of this action The market's belief that there is only a small chance this deal will go through, based on the price right now
Expect More from Your Experts: How a "Faculty Audit" can help Universities more strategically engage their faculty members
With an estimated 1.5-million faculty in the US and a near 50,000 growth in UK-based academics in the last decade (to 225,000), universities and colleges have a whole range of interests and expertise on offer. In fact, despite rumours to the contrary, academia is a large and growing global 'industry'. If you're responsible for external relations, communications, marketing, civic engagement, knowledge exchange - or any other aspect of external engagement or "connectedness" in a university or college - then the ability to choose which faculty experts you selectively promote and publicise can be a very tough assignment. I've had first-hand experience with this. I was once in that very position - trying to keep up with the opportunities and the expectations afforded by 800 academics at just the one mid-sized UK institution where I worked. With the benefit of that firsthand experience and having since worked with more than 100 higher education institutions in the UK, Europe and North America, here are a few observations and also a few tips on how to organize your expertise: Approach #1: The Focus on Expertise Clusters An approach taken by some universities nowadays is to promote their expertise as a group of "grand challenges" or "beacons of excellence" - drawing together as many areas of research expertise under (usually) three or four headings. While identifying "token clusters" of expertise for focus and prioritisation may seem logical, this approach doesn't really work. It may help with internal politics but it fails to generate enough precision to be relevant to various communities such as the media and industry. Approach #2: Selectively Promoting Key Experts One trap that universities can also fall into is to focus on a small group of academics who appear to be more suitable to promote. The reasoning for this approach is often driven by the need to have a manageable number for internal communications/press office staff to work with. The easy route to take is to just work with academics who are more keen to work with comms staff in promoting their work and who are already at ease in speaking to the media. Selection of experts on these factors, while important, isn't the optimal way to build up the profile for the institution with key audiences. First off, this approach often doesn't yield the diversity that audiences such as journalists and potential student and faculty recruits want to see represented. This approach will also miss the mark if it just plays to popular disciplines or hot topics. Being more inclusive to promote a wider range of disciplines and specialized topics is better value all round. Approach #3: The Faculty "Expertise Audit" I've seen institutions make many mistakes in positioning their faculty as experts, given it's a proven way to differentiate brand, build profile and reputation. That's why I've started to work with several universities on what I refer to as a "faculty expertise audit". This brings a more structured process that helps prioritize key areas of research expertise and identify specialist experts. The audit also looks at the resources and overall capacity that universities have available to support an "expertise marketing" program that optimizes all these elements to significantly boost performance. Start with The Business Case for Expertise At the heart of this more structured, targeted audit approach is ensuring you are generating "return-on-investment" and "value-for-effort." A good starting point is to ask: Where is the budget coming from? Where is current and expected demand for your programs? When starting this assessment, you have to think longer than a year out. Instead, look very hard and in detail at the next three to five years (the typical cycle of research investment and university strategies) and identify which expertise is most likely to solve the problems and consequential explorations that governments, industry, benefactors/donors, and funding agencies will want to support. I'm not saying that research areas without such sizable levels of predicted investment should be ignored - far from it - but we are in a competitive climate and universities now have to secure 'orders' (for applied and contracted expertise) that will ensure institutional sustainability and success. In turn, that success will allow investment in other areas that are socially vital but financially a weaker bet as regarded by funding sources. Having proven where research funding is most available, pressing and externally directed, then the audit is designed to identify and match the institution's research talent to these requirements. These audits involve shortlisting, enlisting and then coaching the appropriate academic experts. The best results come from one-to-one sessions with academics which create buy-in and yield a more detailed marketing plan to leverage your experts. While more inclusive, this is an efficient process designed to create a "shared roadmap" for where the university and the academic both want to take their expertise. A large part of this roadmap then covers off other important activities such as creating a more discoverable and engaging online presence with enriched academic profiles that perform far better than the traditional "faculty directory." Keeping online academic profiles fresh, content-rich, jargon-free, and compelling makes the job of expert 'mining' so much easier. Developing a sustained program of content with an organized lead generation process is also necessary. These extra steps are where many universities miss the mark. The result is a significant loss of inbound opportunities for research grants, consulting revenues, academic collaborations as well as local and global media coverage. I recently spoke with a Vice Chancellor of a prominent UK University who admitted that they as an institution deserved a failing grade when it came to promoting their faculty research achievements, saying that he "doubted any of their academics would be happy with the way their work was being promoted online." This is an important aspect of the faculty audit. As a consultative process, it is non-threatening and we're listening to staff and academics. That not only enriches the information the University has to promote its brand better, it also helps to enlist the support of the academic community who see that the university cares and that it is getting their input to put together a plan – both for the university and for individual academics. The academic is happy (they understand the value for them personally and for their institution); the University is happy (it is able to focus and prioritise its expertise in an evidence-based manner), and Communications and press office staff are happy (they have so more to work with in connecting the work of the University to a variety of local and global communities). The Benefits of A Faculty Audit Having completed many of these, I've seen very clearly, the results of a well run Faculty Audit process that without exception yield an excellent return on investment. Here are just some of the benefits to consider: Greater Insights: Gain a deeper understanding of the hidden strengths and opportunities within your academic ranks. Better Planning: A detailed report from a Faculty Audit enables a more strategic approach to planning where faculty research and expertise can support various programs within the University - such as industry engagement, media coverage and recruitment. Building Trust: When conducted by a third-party, a Faculty Audit is seen as more credible and less prone to perceptions of internal bias. More Engaged Faculty: Increased collaboration with faculty is gained through a more consultative process that builds "shared awareness" and enables more proactive support of their research. Increased Capacity: Producing more proactive content with faculty yields better results in terms of media coverage, research engagements, etc. Demonstrate Diversity: A better understanding of expertise that goes beyond the "usual suspects" to engaging a more diverse set of faculty to promote the University. News Coverage: Positioning your faculty and their research in a more relevant way aligns with the interests of the outside world and what's on the mind of outsiders. Less Stress: A more proactive, well structured plan helps everyone to synchronise activities better versus scrambling too much to meet deadlines in the "here and now." Is a Faculty Audit Right for Your Institution? Here are some key considerations when evaluating the value of a Faculty Audit for your institution. You are ideally suited to undertake a faculty expertise audit if: You have a stretched workload where there's little capacity for proactive comms. You're tending to turn to the same academics for expert commentary in the media or elsewhere. You tend to get complaints (or mild mutterings) about not supporting academics enough. You don't have time to get to know the range of academic experts in your institution - especially new arrivals or eager early career academics. You've adopted an 'inside out approach' rather than one that engages with the interests of the outside world and what's on the mind of outsiders. There's weak management of expectations with the academic community - and a need for clarity and shared pathways for publicity. You're operating too much in the here and now and don't have the time to plan for future events, milestones and opportunities. You want to be more strategic in your comms and engagement - and make a real difference via attracting interest, income and investment. You don't have an integrated approach to comms (where content can be repurposed and recycled). You want more global reach and presence and can exploit digital tools to enable this. Additional Resources Academic Experts and the Media (PDF) This report, based on detailed interviews with some of the most media-experienced academics across the UK and United States draws on their experiences to identify lessons they can share in encouraging other academics to follow in their path. Download the UK Report Here Download the US Report Here The Complete Guide to Expertise Marketing for Higher Education (PDF) Expertise Marketing is the next evolution of content marketing. Build value by mobilizing the hidden people, knowledge and content you already have at your fingertips. This win-win solution not only gives audiences better quality content, but it also lets higher ed organizations show off their smarts. Download Your Copy Click Here for Additional Resources
In High Frequency Trading, Every Nanosecond Counts!
In the financial world of high frequency trading, high-performance computers are duking it out in real time to score on instantaneous profit opportunities that appear and vanish in the blink of an eye.  According to Bob Laliberte, Senior Analyst at ESG Global, "It's critical for HFT organizations to eliminate potential network latencies from the start, by employing advanced, next-generation network platforms that leverage intent-based logic, ultra-low latency (ULL), high availability, and ease of management." Networking giants like Cisco are very aware of this need, and that knowledge fueled their 2020 acquisition of Exablaze, a company specializing in the design and manufacture of devices that can deliver ultra-low latency network performance. "Clearly, this technology infusion will enable a next-generation platform and enhance Cisco's solid domain expertise in the financial sector", said Laliberte. Delivering near "instantaneous" trading will require a next generation physical network designed to deliver highly predictable end-to-end bandwidth featuring ultra-low latency. "Zero-hop" network designs such as AcceleRoute can achieve this through a bufferless architecture that delivers ultra-low latency approaching that of direct links while eliminating congestion in the network core.
Challenges and opportunities of brownfields
The estimated 450,000 brownfields in the U.S. come in all shapes, sizes and histories. Some are manifested as abandoned buildings and properties contaminated from industrial wastes and building materials, the lingering evidence of a former industrial glory. Others are former commercial properties such as vacated gas stations, dry cleaners and other abandonments. Brownfields can be found in urban, suburban and rural communities. The U.S. Infrastructure and Jobs Act invests $21 billion in environmental cleanup and remediation programs, aimed to address legacy pollution and contamination, including $1.5 billion specifically for grants and loans within EPA's brownfields program. Colette Santasieri leads NJIT's Technical Assistance to Brownfield Communities program, which provides ​​free technical assistance to state, regional, county, tribal and local government entities and nonprofit organizations interested in learning about, identifying, assessing, cleaning up and redeveloping brownfield sites in EPA Region 2. She also leads the NJ Brownfields Assistance Center @ NJIT which focuses its technical assistance and resources on New Jersey's brownfields challenged communities. Cleaning up and redeveloping these properties into community assets is a massive opportunity, one that can catalyze economic development, increase local tax revenue, facilitate job growth, improve social equity, utilize existing infrastructure, take development pressures off undeveloped, open land, and both improve and protect the environment. Santasieri has led multidisciplinary teams of planners, engineers, scientists, architects, economists, cultural resource experts and students. She has a well-rounded and experience-driven perspective when addressing the challenges and opportunities facing governments, regions and communities in their efforts to be sustainable and resilient. To interview her, simply click on the icon below.
Tulane scholar available to comment on privacy
Amy Gajda, a professor at the Tulane University School of Law, is one of the nation's leading scholars on privacy, and her new book on the subject is proof of her expertise. In Seek and Hide: The Tangled History of the Right to Privacy, Gajda examines the history of privacy to show just how long the struggle has been to balance privacy interests against the right of the press to gather and report the news. The book has received significant praise nationally, including being named by the New York Times as one of the spring season's most anticipated non-fiction books. "Like many journalists, I understand how privacy interests impact news coverage and that tension is there in the law as well," said Gajda, a former news anchor and reporter. Gajda, the Class of 1937 Professor of Law at Tulane Law School, identifies several scenarios and court decisions that profoundly affected journalism ethics and issues of privacy across the nation. While the courts once swung definitively to protect press and publication freedoms and the right to free speech, she says they are increasingly siding with the right to privacy. That, she says, can have negative consequences. Too little privacy can mean high profits for those exposing secrets and pain for those exposed. But too much privacy allows the rich, famous and powerful to shield themselves in secrecy. At Tulane, Gajda teaches several courses that involve media and the law, at both the graduate and undergraduate levels. At Tulane Law School, the courses include Torts, Media Law and Privacy Law. On the undergraduate level, she teaches Communications Law and Introduction to Law and Legal Process. Seek and Hide is Gajda's third book. Her earlier books, probing the limits of First Amendment protection for academia and the press, were published by Harvard University Press. She has also co-authored two casebooks.
Advertising has evolved. Let our expert explain the power of innovative marketing
Late last month, Nike once again shook up the marketing landscape with a jaw-dropping new 3D billboard in Japan. It's a concept that has turned the traditional billboard into something almost out of this world. The move has once again elevated Nike as a leader in marketing. Augusta University's Dr. Christopher McKinney, associate vice president for innovation commercialization, answers a few questions for anyone looking to know more about this marketing innovation. Are you surprised how fast the landscape is changing when it comes to emerging media? Not at all. The increases both in computing power and graphics processing unit power are transforming what we can do. Now that the door of opportunity is more widely open, we're seeing great new ways to use that power in marketing. The new Nike 3D billboard seems to be a game changer when it comes to advertising. Do you see this gaining traction as a trend that will continue? Do you see them going even further with this and how so? I do see this as a trend that will continue and even accelerate. Nike has thrown down the gauntlet; others will be trying to "one-up" Nike. Beyond the graphic elements, we'll see ever more clever uses of 3D sound in some marketing applications. In more traditional billboard settings, the brightness, clarity and realism will improve to the point where it will be increasingly difficult to differentiate animation from what looks like a real-life image. The advent of CG in general is always changing. What's next in that realm? With the growth of virtual reality and augmented reality, we'll see increasing applications in the home and workplace that take advantage of the VR/AR technologies. This will be especially important in areas such as education, accommodation of disabilities and entertainment. What does the future hold? In the next decade, we likely will see more tailored marketing using these CG-mediated technologies. Marketing is an ever-evolving tool used by businesses of every size and in every community. If you are a reporter looking to learn more about what's next in marketing, then let us help. McKinney specializes in marketing and commercializing innovative new technologies. He is available to speak with media; simply click on his icon to arrange an interview today.
Aston University MEG scanning facilities used by start-up to launch new brain health service
MEG scanning services at Aston Institute of Health and Neurodevelopment (IHN) have been used to launch the world's first brain-imaging service to measure and assess brain health. Commercial brain imaging service Myndspan launched a service to assess brain health and identify concussions, with an event at Aston University. Start-up, MYndspan, was founded in 2020 by Caitlin Baltzer, former vice president of operations at functional brain imaging company Croton Healthcare and Janne Huhtala, previously chief executive of MEGIN, the global leader in functional brain imaging. The service was created to support brain health across populations, using cutting edge brain scanning technology to monitor and extend healthy cognitive lifespans. The brain imaging service is powered by a non-invasive brain scanning technology called Magnetoencephalography (MEG), which measures the electrical signals between neurons to form a highly detailed map of brain activity and function. The MEG scanner, which is located in the Aston Institute of Health and Neurodevelopment, at Aston University, identifies and observes functional 'invisible injuries' to the brain, such as concussion or PTSD, that can't be seen from an MRI image of the brain. MYndspan's service combines MEG scans with gamified tests of cognitive function, which measure a range of mental processes such as attention, memory, and visuospatial processing. Using these two measures of brain health, cognitive function and brain function, MYndspan provides a comprehensive overview, detailed in a thorough, easy-to-understand report of how a person's brain is behaving and why. Among the service's first customers are neuroscientist and author Dr Dean Burnett who is using MYndspan to monitor the effect increasing physical activity has on his brain over time and Vicky Macqueen former England Rugby player and chief executive of Didi Rugby, who is using the service to measure her pre-concussion baseline for playing contact sports safely. Through routine monitoring of personal brain activity, MYndspan helps people assess and understand their brain health. This helps to identify issues before symptoms emerge and supports optimal lifestyle and clinical intervention. Its first application is concussion, where the technology can support the recovery of an estimated 3.8 million athletes who experience sports-related concussion annually. Janne Huhtala, MYndspan co-founder said: "MYndspan's technology can identify concussed brain activity and objectively identify and monitor recovery from a concussion. Currently, individuals are deciding to go back to play based on how they feel – a decision that can have life changing consequences. "We think athletes deserve to have objective information about where they are in their recovery, to make the best and most informed decisions." MYndspan's service will be available to the general public at Aston University's Institute of Health and Neurodevelopment (IHN), an international leader in advanced technology to explore brains, development and healthy behaviours. IHN at Aston University is the first of many planned locations around the world where individuals will be able to access the service. MYndspan co-founder Caitlin Baltzer added: "The brain is hugely complex and exciting, and whilst there is a vast body of research and knowledge already available, there is still so much for us to learn about how it functions and changes over time. "In a world where we can track and optimise every part of our health, and our lives, the brain remains neglected. At MYndspan, we believe that every person has the right to better brain health and this begins with knowing our brains. "We are very excited to launch our brain scanning technology at Aston University as a demonstration for how digital health tools can support brain health and ultimately help more people recover and age better." Dr Dean Burnett, neuroscientist and author, including of the Guardian blog 'Brain Flapping', said: "I'm a big proponent of anything that helps people understand their brains better, and MYndspan's new high-tech but easily accessible approach looks to be extremely useful in that regard."